Evergreen content definition:
Evergreen content is quality web content that stays fresh and relevant no matter when it is consumed.
The Oxford English Dictionary defines evergreen as:
A person or thing of enduring freshness, success, or popularity.
At Clever Marketing, one essential aspect of the digital marketing strategies we develop for our clients is that they pay serious consideration to the quality of the written content on their website.
Evergreen Content Types
Great digital content is important in so many ways. The perfect example of this is on your website's homepage where you need to quickly convey to users both who you are and what you do. To achieve this your writing needs to be concise, accurate and appealing.
However, on an "about us" page, you will have more time to expand upon your business, plus you can provide extra detail, elaborating further on company history and highlighting your business' milestones and achievements.
Product and service pages have to appeal to your visitors and impress them with the benefits and features of your unique proposition.
Other web content you'll likely have is a selection of in-depth articles, blog posts, PR pieces and news stories.
Whatever your website your content will be varied and serve several functions and appeal to different audiences for a variety of reasons.
In digital marketing we recognise that some of those content types might be transient such as news stories, however, with the evergreen content mindset copy can remain relevant whatever the time.
Evergreen Content is Enduring Content
As per the OED definition, evergreen has "…enduring freshness, success or popularity."
This means that once you've created content that is not limited to a particular point in time, it is free to then become successful and popular.
The opposite of evergreen content is timely, or time-bound content.
This might be a "limited time offer" or to achieve some other time-sensitive action. News stories by their very nature are anchored to a specific point in time.
However, by adopting the benefits of the evergreen content mindset, a news story that is "fleeting" and popular on the day of publication, can be created so that it has appeal long beyond it's "sell-by date".
By producing the very best quality content for a news item, the article can become an eternal source of reference. By "very best quality" you must demonstrate all your skills as a writer, captivating your readers and furnishing them with the most comprehensive information that you can. Your website should convey to users the lasting impression that you have expertise, authority and trust, the E-A-T qualities that are cornerstones to Google's Search Quality Raters' Guidelines.
Other Types of Evergreen Content
Beyond beefing up your news stories so that they provide the best reference point in time for a particular event, all your other content types can benefit from evergreen thinking.
In-depth articles that stand the test of time are hugely beneficial for your website. Once you've produced such excellent content, make sure you signpost it correctly and, if it is good enough, and you've made every effort to drive traffic to it, it will reap rewards for your website.
A genuinely useful, deep-dive "how to" guide can work wonders for your traffic, reputation and your leads. Add video to your articles to provide extra value for your visitors. Guides and instructions are evergreen too; our blog post on how to SEO mega menus is a good example of evergreen content.
Answering FAQs (Frequently Asked Questions) and providing worthy solutions is another content type that your customers will appreciate. Google might even reward your site with a featured snippet, meaning that you've provided the very best answer to users' common queries.
SEO, Web Design and Evergreen Content
Remember, content is one part of the marketing mix, so make sure you have the best design for your webpages and that you conduct the full suite of SEO actions. When exercised together, SEO, web design and (evergreen) content are the winning combination.
As well as the on-page work of signposting your key content with internal links, feature boxes and strategically placed anchors, use off-page actions too.
Remember to share links to your content on social media, from your Twitter to Facebook and LinkedIn accounts, plus Instagram and Pinterest if you have particularly visual evergreen content.
Whatever you do, keep your content fresh and plan to update it as necessary, changing links, adding new data, sprucing up the language and references.
---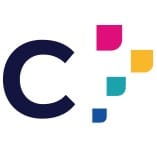 Clever Marketing has many years expertise in content marketing. Hampshire, Berkshire and Surrey companies can all benefit from our content creation.
Call us on 01276 402 381 for an initial consultation or complete the contact form.