Searchmetrics released its annual study of Google's top search ranking factors recently. This is used as a comparative benchmark for webmasters, online marketers and SEOs to identify patterns and trends. The company's historical database contains over 250 billion pieces of information such as keyword rankings, search terms, social links and backlinks with global, mobile and local data covering organic and paid search plus social media.
See more detail at Searchmetrics ranking factors 101.
We thought we'd take a look at the key take-outs from the report which measure the top 20 search results for 10,000 keywords:
Ranking factors are more personal
Much has changed over recent years with universal ranking factors certainly a thing of the past. These days each individual search query has its own ranking factors that are continually changing. Benchmarks like the Searchmetrics annual report, which provide key insights, can be used by search specialists to understand what impact Google's evaluations will have on its clients' rankings.
Content remains king as does user intent
We all know content is king with the main challenge for SEOs ensuring each post is relevant to users. Word count continues to be important with the top ranking sites exceeding an average of 1000 words. Continuing to write content specific to your readers and on a regular basis remains of prime importance. Search queries can vary enormously however so the more specific the content is, the more likely it is to be found and shared.
User intent is an essential part of the mix for SEOs. Regularly studying the SERPs for a brand's basic keywords will help uncover what people are looking for. Likewise, customer data will keep SEOs up to speed with industry developments while focusing on user intent, rather than just keyword research, will help enhance search queries.
Technical factors continue to be important  
In addition to having relevant content, web pages need to provide a smooth user experience and being fully optimised. Ensure your website is mobile first as these sites will always rank higher in Google search than those that are not. Tips on how to make your website mobile friendly can be found here. You should also review how quickly your site loads and how large the files are as well as performing your on-page technical basics. Nearly half the pages in the top 20 of the Searchmetrics report were encrypted using HTTPS.
User signals provide Google with feedback
Google has a wealth of data generated from its search results, browsers and analytics. As such it's able to identify how satisfied a user is with their search results with an evaluation created in real time. Top ranking factors include click-through rates, time spent on a site and bounce rates. The average bounce rate for websites on the first page of Google is 46%, with the time on site for the top 10 sites being 3 minutes 10 seconds. Websites in positions 1 to 3 typically have an average CTR of 36%. When working on your keyword research and user intent, also consider local search as well as the topic.
Backlinks have less influence on rankings
Although a website with an established link structure should never be underestimated, links are less influential when it comes to search results. There has been a dramatic drop over the past 12 months with relevant content and user intent ranking above. It's now possible for a site to have a higher Google ranking than a competitor even if it has fewer links. While this is topic dependent, typically it's come about as mobile searches have rarely linked even if they're shared or liked.
Backlinks do form part of Google's algorithm but they're certainly not the driving force they were previously. Penguin is now a factor in the algorithm too, which means less stability: websites can move up and down rankings quickly as a result of other's efforts. While you should ensure you keep your backlink profile clean, it's important to continue with your outreach activity too. Links pointing to your website with a high domain authority will ensure you are seen as an authority in your niche.
So to summarise, we can expect content and user intent to increase in importance with technical also a key driver in search results. Backlinks are on the decline and now just one of many contributing factors in a site's visibility.
---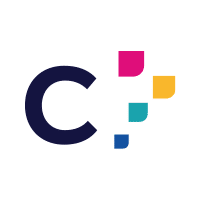 SEO changes regularly as Google constantly works to update its search algorithms, so you might want to keep up. If you require assistance with your website, we provide SEO and PPC services.
For further information, complete our contact form today or call our Digital Marketing Manager on 01276 402 381