Clever Marketing would like to welcome onboard the new Digital Marketing Manager, Paul Mackenzie Ross.
Paul joins us from Johnson & Johnson where he was a project manager, working on a global brand portfolio of 26 websites in 15 different languages across Europe, the Middle East and Africa (EMEA).
Prior to that Paul has worked for the charitable sector in social media outreach at Guide Dogs, as webmaster for Cycling UK and a multitude of roles in the commercial sector including web designer, developer, copywriter, and editor at the business advice website is4profit.
Throughout his 17 years as a professional digital marketing consultant, Paul has always been at the forefront of SEO and digital marketing. He has vast experience of SEO, PPC and social media strategies for start-up and small business websites, national charities and global mega brands. His focus has been mainly on a basis of sound technical SEO with content management and marketing to drive inbound leads.
Paul's portfolio at Clever Marketing now includes SEO for law firms & specialist industrial manufacturers, PPC for business development companies and social media for local government, amongst many other channels.
Speaking of his appointment Paul says:
"I've really enjoyed working for charitable organisations and, most recently, a global corporation, but I'm relishing the challenge of helping SMEs again.
It's always great to see how well a digital account is performing and then use all the tools and knowledge of the last 17 years to get these websites ranking higher than bigger and better-financed competitors. I love helping firms to punch well above their weight."
We're looking forward to seeing what new digital marketing manager Paul can do for our client list with his wealth of experience.
---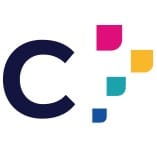 Social, PPC and SEO. Hampshire digital agency Clever Marketing are an ambitious and expert team.
Secure our services and call us now on 01276 402 381 or complete the contact form with your marketing or design brief.