Today's 2-hour long Google I/O 2023 was greatly anticipated, with much speculation in the SEO community about the search giant's presentation. After attending online, Google's messaging was very clear. But first, a little background…
Google Catchup
On 2nd November 2022 at Microsoft's Ignite keynote, their CEO, Satya Nadella, boasted that their search engine, Bing, is "the most comprehensive search engine on the planet" adding that Bing is "powered by artificial intelligence to deliver the most relevant results."
Then OpenAI's ChatGPT launched to the world on 28th November 2022. Within just two months ChatGPT had become the world's fastest-growing consumer application ever. The chatbot had reached a base of 100 million users by January 2023.
Next Microsoft announced a $10 billion investment in OpenAI (January) and soon after (7th February) the Bing search engine started to integrate ChatGPT into its search, or BingGPT if you will.
Google, well-known for its own innovative developments such as BERT, MUM, and LaMDA, was reported as being "on the back foot" with both OpenAI and Microsoft stealing the limelight as innovators in Artificial Intelligence (AI) and Large Language Models (LLM). So with this "lag" in mind, plus rumours of a "code red" being activated amongst the top brass at Google, SEOs were predicting Google I/O 2023 to be heavily focused on AI.
Then, just 7 weeks ago, Google launched a limited beta of its own Bard generative AI chatbot, and Clever Marketing was privileged to have early access to the tool. Whilst the training model seemed to be fresher than ChatGPT-3, Google Bard appeared to have some limitations. We were unable to use it for some SEO processes that we'd being using ChatGPT for, and so were unable to conclusively test the Google chatbot.
Was Google I/O 2023 AI Centric?
From the outset, with Google's Chief Executive Officer (CEO) Sundar Pinchai presenting the annual developer conference, the messaging was clear: Google was "making AI helpful for everyone" and was not just the search giant we all know, or the operating system developer, phone, tablet, and wearables firm, but an AI company first and foremost.
Kicking off the keynote presentation, Pinchai quite rightly stated that generative AI is one of the most important technologies of our time.
From that point onwards, every single Google product, from watches, to the Pixel phone, tablets, and the G2 chips that power them, maps, apps, and search – every single Google product was not just innovative, but AI was at its heart.
What About AI-powered Google Search?
Whilst there much discussion about generative AI playing centre stage in all Google's hardware and software, as a digital marketing agency, we were most interested in the section about Google search.
Cathy Edwards, Google's Vice President (VP) of engineering, presented the slot on AI in Google search.
She started by saying that Google wanted to earn user trust above all else, perhaps alluding to the fact that
ChatGPT-3 was trained on a dataset that is already 18 months old, and
ChatGPT clearly states that it may be inaccurate, possibly harmful, and even biased.
Google has a longer history than OpenAI and a well-earned positive reputation to defend, so maintaining trust is absolutely key to keeping its market share.
Welcome Search Generative Experience (SGE)
Powered by the new PaLM2 LLM, Google's Search Generative Experience (SGE) took to the screen on the I/O stag. In Edwards's keynote she demonstrated how generative AI is being integrated into search as SGE. We saw new types of search results with Google providing answers to complex questions in a more conversational manner.
Edwards demonstrated asking the search engine what was the best choice between two holiday destinations, considering the user had children and a dog. Google provided an accurate result, comparing both places but highlighting the reasons that elevated the dog-friendly option over the other.
Further to this, Google's new search allows follow-up questions, to further drill-down into search results.
As part of Google Search Labs, we'll have to wait until SGE is available in the UK as the waitlist currently only has US users waiting.
What Else Can Google AI Search Do?
Google's VP of engineering believes that generative AI can help to make Google search more personalized, informative, and engaging. For example, generative AI can be used to:
Generate more relevant search results, based on the user's individual needs and interests.
Provide more comprehensive and informative answers to user queries.
Make search more interactive and engaging, by allowing users to ask follow-up questions and explore related content.
Edwards also stated how generative AI can help to make search more ethical and responsible. The new AI-powered Google search can:
Identify and filter out harmful or misleading content.
Give users more control over how their data is used.
Make it easier for users to understand how search works.
Overall, Edwards said that generative AI has the potential to revolutionize the way we search for information. As VP of engineering she is excited about the possibilities that generative AI offers, and believes that it has the potential to make search more helpful, informative, and engaging for everyone.
The Clever Marketing View
OpenAI's ChatGPT has been the king of generative AI since November 2022. Microsoft, a rival to Google in many other ways, has invested heavily in OpenAI. Today's Google I/O conference was the Mountain View firm's attempt to position itself as the leader in AI.
With a long history of artificial intelligence powering everything from Natural Language Processing to search algorithms, Google's AI has been behind everything they do. Now they are making clear to the world that AI is at the front of every Google product.
Google Search is unrecognisable from what it was twenty years ago. With user-friendly AI now at the forefront of its flagship product, search is morphing once again.
AI-powered search could further drive up "zero-click results" but that is a challenge that our SEO experts, content, and marketing teams are rising to and finding innovative solutions for. For the future of digital marketing and the dawn of the Search Generative Experience (SGE) we recommend:
Continue to provide content that is helpful to users.
Be comprehensive.
Always bear in mind E-E-A-T, or the Experience, Expertise, Authoritativeness, and Trust in your content.
Keep your schema mark-up up-to-date and maybe watch out for new schema types.
It's going to be an interesting few years ahead. And no, SEO is still definitely not dead.
---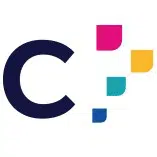 With over twenty years' experience in using search, conducting SEO, and with a digital marketing team that is passionate about professionally and ethically using generative AI for the past 6 months, Clever Marketing is your number one agency of choice for understanding and using AI.
Call us on 01276 402 381 to discuss the opportunities to be leveraged from working with this latest technology.