Fresh in today, Google has announced that if your site earns the hallowed "featured snippet" place at the top of the Search Engine Results Pages (SERPs) then your site will no longer be listed on the first page of Google organic results.
Danny Sullivan, Google's official "Search Liaison" guy and eventual replacement for the popular and oft-quoted Matt Cutts, has today announced on behalf of the search giant that, if your website earns that important "featured snippet" place at the top of the SERPs, then your website's additional organic listing will now appear on the second page of the results.
Here's Danny Sullivan's tweet from earlier today:
If a web page listing is elevated into the featured snippet position, we no longer repeat the listing in the search results. This declutters the results & helps users locate relevant information more easily. Featured snippets count as one of the ten web page listings we show.

— Danny Sullivan (@dannysullivan) January 22, 2020
The reasoning from Google is that having a "featured snippet" then moving your organic result to the second page will "declutter" results. We suppose that having two results could be confusing to some users.
There are two sides to this update:
If you have both a featured snippet AND a top organic result, then this can reduce your click through rates.
If you have only a high-ranking organic result, either in position 11 on the second page of the SERPs or on the first page, then the chances of getting a click have improved. Marginally.
What this means is that if you were previously "winning" then your odds have slightly reduced. If you weren't "winning" before, then you have a better chance of ranking and getting clicks. Just.
Anatomy of a Search Listing
A regular Google organic result is quite familiar to most people. Here's the raw Google snippet:

This is the familiar result, consisting of the (new) site logo/icon, main URL, the content of the <title> tag, the description (with any keywords from the search emphasised in bold), and then a row of "site links" – links directly to the pages that Google deems to be relevant supplementary URLs to the main search (We used to be able to control these site links through Webmaster Tools but, alas, no more).
If you're "lucky" enough to have earned a "featured snippet" then your regular result will be superseded by a listing that Google deems to be more appropriate result for the type of search.
The search giant has a number of types of top snippets, including the results from its own "knowledge graph" plus a whole host of supporting featured snippet types including:
Rich answers (or instant answers) such as "what is my IP?"
"People also ask", showing related questions
The "local pack"
Map listings
Shopping
Job listings
Flight information
Hotel/B&B listings
Google often "rolls out" these updates but this one was a worldwide update:
It rolled out today 100% globally.

— Danny Sullivan (@dannysullivan) January 22, 2020
So, worldwide results from Farnborough or San Francisco, Camberley or Kathmandu, your Google listings may have changed, for better or for worse. It's a good time to take a look at your SEO strategy and decide if you need a boost from other rich results. Maybe you need to work on your local SEO or spend some valuable web development time on your technical SEO.
---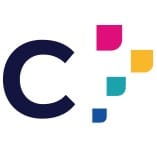 Do you need help with your SEO? Hampshire digital agency Clever Marketing still have some capacity to take on your SEO project.
Whether you need organic search results or a shot in the arm from some Pay Per Click (PPC), packages, bespoke and tailored to your exact requirements, are still available.
Call us on 01276 402 381 or complete our easy contact form.