Have you thought to drive more sales with a chatbot? Chatbots are consumer-facing Artificial Intelligence (AI) systems that allow businesses to chat with their customers via messaging, text, or speech.
As today's consumers expect an immediate, 24/7 digital response, chatbots are in high demand because of the vast number of requests they can handle instantly.
54% of respondents said they'd prefer to speak to a chatbot instead of a human customer service rep if it saved them 10 minutes.
Therefore, it's unsurprising that 80% of companies have already used or plan to use chatbots this year, according to a report from Business Insider.
A friendlier, more effective customer engagement
But how do consumers feel about interacting with a chatbot?
In a world where we're all familiar with phone trees that ask a number of questions and require a series of actions before our call is directed to an actual person, a chatbot is seen as a more user-friendly alternative.
A survey by Nielsen revealed that:
53% of consumers prefer to shop with a business that they can communicate directly with online.
56% prefer writing a message rather than calling the business.
And because messaging is now a routine part of our mobile experience, chatbots are often more effective than an app on mobile devices.
Turn high quality leads into customers
With a chat box/chatbot, the consumer feels in control. Rather than a hard sell, a chatbot is an unobtrusive method of communication. It encourages more engagement, which in turn generates more leads. Better enquiries and more sales are what every business needs.
An integral part of a chatbot is its source material. Instead of a static FAQ page, the interactive element of a chatbot allows a potential customer to obtain information that's relevant to them.
If you know the queries your prospective clients are likely to have, you can give them the answers they want. Armed with this information, and reassurance, they're more likely to share their data with you.
This crucial initial communication provides you with the high quality leads you need to convert into sales.
Discover what a chatbot could do for your business
If you're keen to explore what a chatbot could do for your business, but aren't sure where to begin, we can help with you r lead generation,
Clever Marketing can provide all the content and advice you need. Here are just some of the services we offer:
High-quality content to push through the bot – asking the right questions to obtain maximum response.
Help in making the right decision about which software to use.
Entire back end set up.
Placement of the bot on your website.
Review of progress on a monthly basis.
Script creation if required.
Production of a quick user guide.
System set up and preferences, including when the bot is active and when it's not.
E-commerce set up for the bot if needed.
Google Analytics integration to track progress.
Check out the Clever chatbot.
In 2019, Clever Marketing received three-quarters of our business through our chatbot – which puts us in a unique position to understand how significant a return on investment it is.
We saw our own conversion rates rise considerably – and we can help you do the same for your business development.
---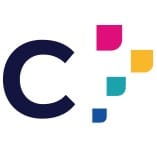 Ready to take your business to the next level? Open up a new channel and drive more sales with a chatbot.
Call Clever Marketing, your digital agency, on 01276 402 381 or fill on the easy contact form.