In a digital world, you may find it hard to believe that there's still a place for printed brochures. But because so much is virtual, the physical is made more precious.
A tangible brochure you can handle and browse is a valuable tool that should play a leading role alongside your website, social networking and other digital marketing.
A brochure isn't virtual; it's real
A well-designed brochure offers credibility and a touch of class. It's something your clients can interact with and view in their own time. A printed brochure can stay in someone's office for a very long time.
Unlike an email, you can't delete it at the touch of a button.
In some ways, a brochure makes your offerings more real. Reading a brochure is a tactile experience that creates a vivid impression on the mind of the reader. And it becomes a physical reminder to your customers of what you have to offer.
What to include in your brochure
A brochure allows you to enhance your company's reputation. Use its pages as a venue to share all that's good about your business.
What you include is up to you, these are just a few suggestions:
Highlight the benefits of your products and services.
List your core product and/or service offerings.
Give calls to action and offer enticements such as discounts or promotions.
Share your experience, credentials and previous successes.
Detail your company history or give a brief introduction to your business.
State your company's objectives or mission statement – show the caring side of your work.
Don't forget to include obvious information such as phone numbers, website address, email addresses and social media profiles.
What you include will depend on your business and what you're trying to achieve with the brochure. You could use it to promote your whole range of offerings. Or focus on just one theme or product for maximum impact.
Next, decide on the key facts you want your prospective clients to takeaway. These are the ones that need to stand out in your brochure.
Remember, when writing brochure copy, it's not about you. It's about what you can do for your customers and why they'll want to do business with you.
How to use your brochure
As any marketing agency will tell you, brochures can massively increase your company's visibility.
They're highly versatile. These are just some of the ways they can become effective marketing tools:
Create a display of brochures in your reception area – or, retailers, use them in your window or counter-top displays.
Send them out in targeted direct mail campaigns.
Give them to relevant industry journals to use as a reference for any press they generate about your company.
Hand out at trade shows, events and exhibitions, and networking opportunities.
Give to your sales teams to use as calling cards.
Your sales team will welcome having a physical item such as a brochure. When introducing themselves to potential new clients, the brochure acts as a prop they can refer to when explaining your offerings.
At the end of a presentation, the brochure can then be left behind as a reminder of the discussion.
Choosing the graphic design of your brochure
There are numerous styles of brochure, ranging from multi-page booklets through to pocket-sized flip-books or tri-fold design pages with flaps. Your marketing agency will be able to advise you on the most suitable format.
The size you choose will reflect the message you want to get across. For example, the layout and format will depend on whether you want to tell the story of your company; list all of your produces and services; or launch a single new product.
The basic principle of any brochure design is simplicity; it should take your customer on a visual journey and include:
Plenty of eye-catching visuals.
Brief copy with bullet points to make your message easy to digest.
A blend of text and images in perfect harmony, each complementing the other.
The beauty of brochures is that you choose the size. This gives you as much or as little space as you need for your messaging.
State-of-the-art brochure design trends in 2019
Design technology evolves at a rapid pace. Graphic designers now have so many tools at their disposal, it's easy to come up with innovative and eye-catching visuals.
Whereas it was once the fashion to use consistent typefaces, the current trend is to mix them up. In 2019, headings, sub-headings and body text have been contrasted rather than matched. The result is a livelier, more edgy look.
The same goes for fonts and colours. Coloured fonts have become popular in brochures, implying a move away from the traditional black and white of old into a new, more colourful world.
And now there's a greater choice of styles. It's no longer a case of bold and bright or soft and understated. Gradients and patterns mean the rule-book has been thrown out, and brochure design has taken on a whole new dimension.
If you like the idea of transforming a flat page into something multidimensional, then you'll love the current trend for isometric graphics. These images will leap off the page and give a 3D feel to your brochure.
Enjoy the best of both worlds – turn your brochure digital
Yes, you can have your cake and eat it. Because it's a simple process to create a digital version of your brochure.
The graphic design of your pages is easily transformed into a PDF format. This then becomes an online brochure with a page-flip effect. The same brochure – just in digital form.
One advantage a digital brochure has over a printed one is that it can be shared on social media – enabling you to maximise its exposure.
Your online brochure can be optimised for digital platforms such as smartphones, iPads, and tablets. Plus, you can make the brochure downloadable from your website.
Don't wait to create your company brochure
A brochure offers an initial glimpse into your company. If you don't have one, or it's outdated, now's the time to act.
Why? Because a well-designed brochure captures the attention of new clients and generates leads for your sales teams to follow up. It makes all your customer interactions more powerful and compelling.
Without a brochure, you're failing to make that vital first impression – and, as a result, you could be missing out on potential new business.
---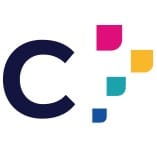 Clever Marketing are happy to chat with you about your brochure design needs. From graphics and layout to making your new brochures both digital and interactive too.
So feel free to pick up the phone (or Skype) and call your friendly local design agency on 01276 402 381 or fill in our easy contact form