How many times have you had to send photos to the company producing your brochure, only to be told they are not suitable, or to be disappointed with the final result? I would guess you've experienced this more than once.
Image Resolution
There are a number of factors that will determine whether your images will give you a good result, but the easiest to look out for are the
pixel dimensions
. Photographic images are made up of pixels, and different reproduction processes require different numbers of these
pixels per inch
 or
dots per inch
(DPI) – this is known as image resolution. If the image resolution is too low, you end up with jagged edges and an overall lack of clarity. Knowing the required image resolution, and the physical dimensions of the image when it's printed means we can check the image's suitability in advance on any computer, without the need for specialist software. Below are some guide dimensions based on 'A' paper sizes. Litho printing (on a printing press):
A4 = 2480px x 3508px
A5 = 1748px x 2480px
A6 = 1240px x 2748px
Digital printing:
A4 = 1240px x 1754px
A5 = 874px x 1240px
A6 = 620px x 874px
If your image is going to be printed full page (edge to edge), you will need to add a little bit extra on the dimensions for
bleed
.
For litho bleed, add 70px to each dimension
For digital bleed, add 36px to each dimension
So, you know how big your image needs to be, how do you find out how big it actually is? Sadly, at the time of writing this article, there is a problem with the Apple's Mavericks OS not showing image dimensions properly – and as a diehard Mac user you've no idea how much that pains me.
JPEGs and image quality
Most of the photos you will supply for your brochure will be JPEGs. If your photos were obtained from a library such as
iStock
or were commissioned from a photographer, you won't have much control over their quality. But, if you are taking the photos yourself, you can make sure you are getting the best results possible by setting your camera's JPEG quality to its highest setting. Lower quality JPEGs use less storage space, but they give a poor result by professional print standards. People often talk about "JPEG compression", but this is a misleading term as JPEG achieves its small file sizes not through compression, but by permanently removing image data which is why low-quality JPEGs will always give low-quality results.
Good old fashion values
Following these guidelines on image size and JPEG quality will go a long way to improving the end result. But if you're taking your own photos, don't forget the two things that can't really be improved down the line – composition and lighting.
A picture taken on a dull grey day is always going to be just that.
A person standing side-on, when you really wanted them facing the camera, can't be changed.
On a PC, simply open Windows Explorer and the image dimensions are available by switching to 'Content' view. There are other ways of viewing the dimensions in Windows Explorer, but I think this is the easiest.
Digital Brochures, Websites…
And remember that good photography is also perfect for use in
interactive digital brochures
too. By employing best practice when supplying photos for your
website design
is also great to get the very best out of your images.
---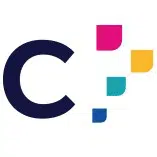 Have a look at our
graphic design portfolio
and if you'd like more advice or want us to design and print your brochures for you then please do get in touch. We're only a phone call away, so catch us on
01276 534 680
now or email your project details via our
contact form
and we'll get back to you as soon as we've heard from you.