Every business should be blogging. There really isn't a question about it anymore, so we're not making it a suggestion – we're telling you.
Write a blog.
Get a page up on your website where you can write up articles on your industry, your thoughts or other tips and tricks, and put new blogs up there regularly.
You see, blogging isn't some new-fangled form of marketing we've sprung on you, with very little evidence or proof to back it up. They've been around in one form or another since 1997, and after a surge in popularity over the last 5 years, they are definitely here to stay. By now, all the savvy businesses (from Google wizards like Neil Patel to videography businesses like Wistia) are blogging regularly about what they do, others are sitting on the fence, not sure whether they can keep up with the commitment, and others who just don't see the point in it all. If you're in either of those last two groups, then this post is for you.
Light a Fire Under Your SEO
If there's one thing Google loves, it's content. Fresh content on your website is like a shot of espresso for it – it's what gets it up in the morning and keeps it going through the day. To get the most out of Google, your website needs to provide it with new, fresh content regularly to satisfy its caffeine craving. If you're committed to putting new, unique content on your website on a regular basis, the better your search engine traffic will be.
But you can't just change your web pages every week – you'd get sick of it before long! And besides, once you've got some strong and effective web copy that works for your main pages, you want to keep using it. That's where blogs come in. Blogs are a way to help you upload fresh content to the website regularly, without having to overhaul the whole thing.
There are a few other reasons blogs are great SEO fuel too. For one, they can keep people on your website longer than normal pages, which is good for dwell times, bounce rates, potentially rankings and good for Google, Bing and all other search engines. If people click on a search result and spend time on the site, that tells Google it provided the right information, whereas if they visit the link and then leave quickly, it means it wasn't right and Google won't recommend it as highly next time.
Blogs are also amazing for targeting those pesky long-tail keywords that are hard to work into your web copy. Long tail keywords are the longer (obviously) keyword strings that people use to search for something specific. Over half of Google searches are made up of these long-tail keyword strings, so it's important for you to use them in your content. Blogs mean you can use phrases like "the best business security software" in a natural way, and even focus an entire blog around that keyword string – all of which can help drive that essential traffic!
The last SEO point we want to touch on is all about linking. Google looks for over 200 elements when deciding how to rank your website [allegedly – Ed], and internal and external links are both on that long list. Internal linking is all about connecting the pages within your site together, with the aim of keeping users on your site for even longer. At first it might be challenging, but once you start publishing more blog posts the opportunities for internal linking will come in thick and fast. As you talk about different topics, you can find cross overs and link points together.
A good quality blog also gives other businesses a reason to link back to your site. If it's seen as a resource, you will start attracting links in, which in turn can do wonders for your SEO. While you can get these kinds of links without a blog, it's much, much easier to get them with one!
Some Other Benefits to Having a Blog
Of course, it's not really all about SEO. If it was, we would all just hide the blog page and not bother promoting it, using it on social media or doing anything with it at all. But in reality, blogs are an incredibly useful marketing tool, as well as a way to make Google love you. Just a few of the other benefits to having a blog include:
Humanising Your Brand: In an era of 'people buy people', having a human side to your brand has never been more important. Blogging gives your business a chance to showcase its personality and touch on issues that concern your customers in more depth. You can also use it to share what you and your business are passionate about, creating the foundation of trust all good client relationships are built on.
Get 126% More Lead Growth: Small businesses have to fight for every lead and every prospect that comes their way. That takes up a lot of time and energy, and sometimes spreads the owner pretty thin. But one thing that takes up minimal time and provides maximum results is blogging. Research conducted by HubSpot shows that businesses that blog will get up to 126% more lead growth than those that don't. A regular blog will increase your online visibility and send your lead growth through the ceiling. There's no downside there.
Give You Something to Talk About on Social Media: Social media is a machine that never sleeps, and the best campaigns run on good content. A lot of businesses who try to run social media without their own content will quickly realise that they are sending leads to other people's websites, not their own! Having your own content to share means you can increase traffic to your website, and have something to talk about on social media too.
Become An Authority: If you're looking to establish yourself as an expert in your industry, then blogging is the way forward. It gives you a place to share your knowledge, give away advice and build up your reputation as an authority in your niche, so that when people are ready to buy, you're at the front of their mind.
At Clever Marketing, we love a good blog. It's the foundation of all good marketing, and something we value very highly. They give us a place to help inform our audiences (either our clients or yours), demonstrate our knowledge and give some free advice while we're at it. Plus, we love sharing our insights and expertise, so they're really fun to write too!
Our team specialise in creating content marketing that sells – without looking like it's selling. By creating interesting, engaging blogs for your business, we help you build that trust with your prospects, tick all the right boxes with search engines and boost your marketing efforts. So, what are you waiting for? Become the thought leader you always wanted to be, and get your blog started today.
---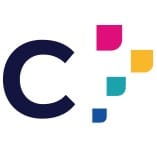 Now that we've convinced you what's so important about having a blog, you'll probably need help with writing, content management, SEO and social media. Even some PPC?
Hampshire digital agency Clever Marketing are always on hand to help you drive traffic to your website and help you gain leads or sell more product. Call us on 01276 402 381 or fill in our easy contact form.