In a digital world, print advertising offers still offers beautiful, tangible and immersive marketing experiences. Due to their limited space, print ads provide a satisfying challenge for marketers, and a playground for design, strong copywriting and brand identity.
From the humorous to the shocking, and from the clever to the bonkers, here are just six of our favourite print marketing campaigns of recent years.
---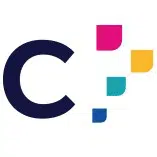 We're looking forward to many more clever and innovative print advertising campaigns this year.
If you'd like our marketing team and graphic designers to work on your print marketing project then let us know by giving us a call on 01276 534 680 or fill in our easy contact form.