In a digital world, print advertising offers still offers beautiful, tangible and immersive marketing experiences. Due to their limited space, print ads provide a satisfying challenge for marketers, and a playground for design, strong copywriting and brand identity.
From the humorous to the shocking, and from the clever to the bonkers, here are just six of our favourite print marketing campaigns of recent years.
Scrabble "The Surprising Power of Words"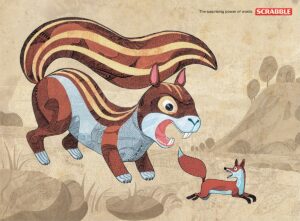 Up there with Monopoly when it comes to iconic board-games that have stood the test of time, Scrabble has had its fair share of advertising campaigns.
However, their most recent stood out to us here at Clever Marketing, due to its sheer ingenuity and originality.
Featuring a series of images depicting the "surprising power of words", our favourite ad was of a large squirrel chasing a small, frightened-looking fox. The image alludes to the fact that in Scrabble, the word "squirrel" would be worth more points than "fox".
The humorous theme is coupled with beautiful vintage-style graphics, and other variations include a goldfish chasing a shark, and a mouse hot on the tail of a worried-looking cat. Wordplay and stunning design at their best.
WWF "Shark"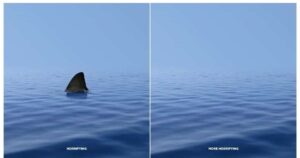 Shock factor and simplicity come together beautifully in WWF's 2010 "shark" print ad.
Using a well-recognised cultural icon and inverting its meaning, this is a campaign designed to make us think.
The ad features two images side by side, which are identical apart from one key detail: one shows a shark fin, reminding us of jaws and that iconic, ominous music.
The other is an empty ocean. Underneath the first image is the word "horrifying", while underneath the second image reads: "more horrifying", in reference to the shark's extinction.
Powerful, simple and bold, this is the kind of ad that works best in print, placed across two pages for maximum effect.
Volkswagen "Precision Parking"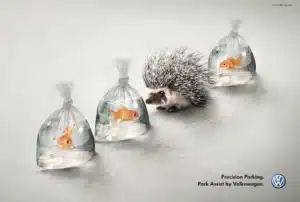 In order to communicate some of the new features of Volkswagen's latest models, the car manufacturer needed to come up with something clever to get the benefits across quickly in such a small space.
The result featured a line of goldfish swimming around in full-to-burst bags – and a spiky porcupine wedged precariously in between them.
The ad successfully conveyed the notion that the Volkswagen "park assist" precision parking feature is extremely accurate and reliable, even in the tightest – and riskiest – of squeezes.
We love this ad, as it shows that sometimes, images can do all the talking even when it comes to complicated, or even dry, concepts.
Penguin Books "Author Headphones"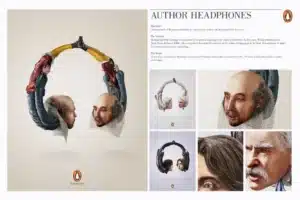 To promote their audio-books in India, publishing giants Penguin Books used the iconic images of three famous authors:
William Shakespeare
Mark Twain and
Oscar Wilde.
The ad showed the authors bent into the shape of headphones, whispering into the ears of their listeners.
This concept brought the idea of an audio-book to life, and within a week, awareness of Penguin audio-books had increased by 15%.
The idea was created by McCann Worldgroup India, and went on to win a Gold Press Lion at the Cannes International Festival of Creativity.
Expedia "Baggage Tags"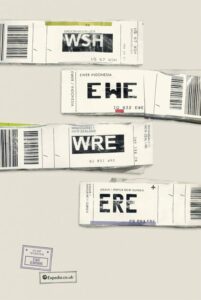 Expedia looked to the airport codes used on baggage tags to form the basis of their 2013 print ad campaign.
When placed together on one ad, the luggage tags formed a sentence, phrase or list to both clever and humorous effect.
Our favourite examples include:
"WSH EWE WRE ERE" (wish you were here)
and
"BON VOI AGE" (bon voyage).
What's more, each ad was given its own theme and angle.
For example, the "YOO WHT?" ad was used to talk about Expedia's price guarantee, and "MUM DAD IOU" appealed to the gap year market.
Harvey Nichols "Could I be any Clearer?"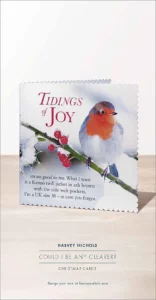 Luxury retailer Harvey Nichols took a tongue in cheek approach in Christmas 2014.
In a time when other retailers were falling over each other to gain share of voice in a saturated market, Harvey Nichols stood out from the crowd with their humorous "could I be any clearer?" campaign.
Rather than being a dedicated print campaign as such, shoppers were able to create their own Christmas cards via the Harvey Nichols website to send to loved ones detailing exactly what they wanted for Christmas, with the aim of eliminating unwanted gifts.
The cards could feature messages such as:
"Seasons greetings…
…will be very awkward if you don't get me a pair of Charlotte Olympia Octavia sandals…"
The traditional designs available made the message even more incongruous and surprising.
---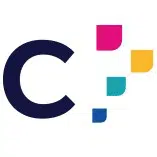 We're looking forward to many more clever and innovative print marketing campaigns this year.
If you'd like our marketing team and graphic designers to work on your print marketing project then let us know by giving us a call on 01276 402 381 or fill in our easy contact form.