Google has published its top trending searches of 2020 and it will come as no surprise that of the most searched things on Google in 2020 Coronavirus dominated search this year.
Coronavirus topped both global and national searches and was the most common term in news queries.
However, in a video fronting the report Google stated that 2020 was the year in search where more people than ever start with why?
The weirdest one has to be the top why search of 2020:
"Why were chainsaws invented?"
But then we had the more sobering
"Why was George Floyd arrested?"
Accordingly, the Black Lives Matter movement saw a five-fold increase in interest over 2019.
We even had that question on all our minds at the beginning of the first lock-down:
"Why are people buying toilet paper?"
We also asked "who?", which is interesting because those three innocuous little letters in that question are also the acronym for the World Health Organisation. Skipping the combined WHO searches with Coronavirus and COVID-19, the real who questions came to light.
"Who won the election 2020?"
"Who invented blow up dolls?"
OK, we all know who won the US election in 2020, apart from Donald Trump [Has anyone told him yet? Ed], but that second big query is another rather bizarre term.
Global terms aside, what did we look for in the UK?
Our where questions were:
"Where did the coronavirus come from?"
This most pertinent of questions is now dominated by paid ads from the WHO but also now the NHS, offering more information on the new COVID-19 vaccine.
The top featured snippet in Google today is from a trustworthy source, much-needed in a year of fake news, as the UK government presents facts on the origins of the pandemic.
On a more homely note, the nation also asked:
"Where does vanilla flavouring come from?"
Presumably that stems from the home baking phenomena as we all baked so many cakes and discovered how easy it was to whip up a tasty banana bread recipe. Oh, and sourdough loaves too, the most searched for in the world.
After the  Coronavirus, the UK was just as interested in the "US election" but slightly more so than the passing of celebrity "Caroline Flack".
Over here we asked "how to make a face mask", "how to make hand sanitiser", "how to make bread" and "how to cut your own hair?"
As for who we were most interested in, "Philip Schofield" came out on top with that crazy US pair "Carole Baskin" and "Joe Exotic" in the UK's top 5.  Renowned businessman and engineer "Elon Musk" was of great interest to us as well.
Best Digital Marketing Agency
Our clients are always relying on us to generate business leads for them whilst the rest of the country asked Google about "Amazon jump leads".
However, getting back on topic, digital marketing was paired with searches for "digital marketing agency near me" and "best digital marketing agency". A particularly interesting term was "digital marketing apprenticeships" and "digital marketing salary" searches.
The UK also looked for "professional SEO services", "small business seo services" and the most searched county specific term was "SEO Hampshire".
As for the Pay Per Click abbreviation, "PPC campaign management" and "PPC management services" were top 5 UK searches.
Delivery, DIY and Fitness
Outside our profession again, delivery, DIY and fitness were top topics across the nation.
How very British that we looked most for "afternoon tea delivery" followed closely by delivery of wine, compost, milk and fruit & veg.
In the field of Do It Yourself, furloughed workers and stay-at-home professionals were still looking for "DIY shops" but a lot of "DIY garden ideas" especially "DIY decking".
In fitness, you'll not be shocked that of all the things, it was Joe Wicks and his workouts for children that caught the attention of most of us. We also searched Google for skipping, workout benches and exercise bikes. Good on us.
Financial Services and Information Technology
With Clever Marketing being known for developing online business in the financial services, fintech and IT sectors, digital searches were highly on brand. Mazda and Audi were key financial services searches.
In the IT sector, a top-trending search was "how to learn coding", an encouraging move, especially when Python was the most searched for programming language. We totally love that as Python is an awesome tool in our SEO toolkit.
Back to Google's worldwide analysis, their key standouts for the year in search 2020 were "support small business". Hardest hit by COVID-19, we rallied around and increased our support tenfold when compared to last year.
The NHS captured our hearts and minds as the amazing National Health Service workers  worked so incredible hard to deal with the pandemic. Our overstretched healthcare sector inevitably generated the top term "volunteer for the NHS".
Home schooling was big on the agenda this year, with some of us having to work from home as well as tending to our children's educational needs. Distance learning and home tutoring were top topics but "how to be a teacher" was a huge term.
2021 Search Terms
And so, as we approach the year end, it's interesting that "meditation" was a big hit, as we all try to find a little inner peace. But how that big question so many were asking…
"When will we get back to normal?"
That's such a pertinent question because, what is normal and do we really want to get back there? The world has changed, and more people are doing business from home as the hybrid model of working changes our future.
---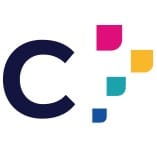 So there you go, the most searched things on Google in 2020. What search terms does your business need to stand our for next year?
For SEO, PPC and paid social call our digital agency on 01276 402 381 for a friendly, professional insight into how we can help you succeed in 2021.