Once completely disparate entities, SEO (search engine optimisation) and PR (public relations) strategies have grown closer over recent years. Modern SEO tactics show a focus on building high authority links – which is essentially about getting brands to talk about and work with you. At its heart this is also what PR is all about, making PR a key component of the "new" search engine optimisation method.
In addition, Google is increasingly ignoring links from low quality or "spammy" domains, in order to keep serving up the most relevant and useful content to its users. Therefore, what marketers now need to concentrate on is how to accumulate higher quality links from authoritative sources. One of the main ways you can do this is through combining SEO with your PR strategy.
So why should you use PR to enhance the SEO efforts within your organisation, and what are the benefits to your link-building strategy?
PR Outreach Strengthens Social Media Campaigns
When you create a new piece of content, it's likely that you already share it on your professional social media channels to encourage traffic and engagement. However, taking a PR approach to social media marketing can help to amplify your reach even more significantly through outreach.
When you approach partners or others in your industry to share your content as part of a mutually beneficial agreement, this can result in further distribution of your content and the potential growth of your channel. There is also the possibility of links and brand mentions, which have become more important than ever thanks to Google's latest batch of algorithm updates. Social signals have also become much more important as a ranking factor, making social media indispensable as part of your SEO strategy.
Building Meaningful Relationships Through Partnerships
An extension of social collaboration is through partnerships. Whether these are with other brands, bloggers or journalists and the media, all of these PR-based relationships provide the kinds of traffic and link opportunities that SEO experts dream of.
Creating meaningful content in collaboration with others is a great way to diversify your output and also reach new audiences. A few good links from authoritative resources will make a bigger difference to your traffic and ranking results than hundreds of spammy ones.
It's a well-known fact that websites such as the BBC and Financial Times have exceptionally high domain authority, and therefore a link from either of these sites is likely to send your search traffic sky-rocketing. Using your media contacts aggregated through your PR work will do wonders for your search metrics.
Authenticity and Trust
You'll know by now that Google is becoming less and less forgiving of "black hat" SEO techniques and is placing more emphasis on genuine, good quality content. Therefore SEO needs to adapt to survive, and one way to keep your strategy effective and relevant is to ensure it is based on principles of authenticity and trust, rather than isolated on-page tactics.
PR has always focused on a good story, and is fundamentally about building and maintaining a positive public image – something only genuine and trustworthy content can do. Incorporating these principles into your content will garner the right kind of recognition from search engines.
Competitions
A tactic long used successfully in the PR sphere is the competition or contest – the idea of winning something for free has mass appeal and it offers you the dual benefit of engaging audiences and attracting both on and offline attention.
While competitions might not always mean masses of press coverage, users are likely to share them on social media, tagging their friends and spreading awareness. Through hosting such events, your company will get a reputation for generosity and creativity.
Adopt a "People Before Links" Mentality
As mentioned previously, it's more important than ever to place people's genuine interests before a pure link-building exercise. PR people are traditionally more up-to-date on what people are reading and sharing than SEOs, who might be more interested in specific ways of increasing traffic and the analytics behind it. They might look at keywords for an insight into what a user is searching, but their prime motivation will always be key search metrics, while PRs only really need to concentrate on delivering something with positive and mass appeal.
Taking this viewpoint can help SEO specialists to create content that is even more engaging and shareable, leading to further clicks and links.
Whether you take care of both your SEO and PR in-house or you outsource them, it's more important than ever before that they become integrated. Essentially, PR and SEO are still two very different entities and practices, but when used together they can further their respective goals of creating a positive image for your brand in the public eye, as well as ensuring your content receives the rankings and traffic that it deserves.
What Google now values above all else is what PR specialists have been doing for years: creating, connecting and promoting useful content.
---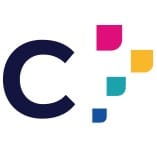 Does your business need help with SEO? Would you like to take advantage of Clever Marketing's years of experience in search engine optimisation and public relations?
If so, then feel free to call us to discuss your requirements. We're on 01276 402 381 or you can fill in our easy-to-use contact form.