There can be no doubt that the events of the past 12 months have significantly changed the way we live and work and, whilst the shift to "digital" was already well under way, there is now a real business imperative for moving IT projects up the agenda far quicker than they might otherwise have been. Here's why…
Lockdown has been hell for the vast, vast majority of people and many will be paying both the physical and mental price of the pandemic for years, perhaps even decades to come. But the enforced move away from the much talked about "normal" has also afforded us the opportunity to review what that normal actually is, and many people have done just that.
Here's a question… If a large percentage of jobs can now be done just as effectively from home as they can from the office, then why do we go to the office?
The answer I suspect is nothing more than a hangover from working practices established when manufacturing and production were the foundation of our economy and the technology to enable remote working prohibitively unreliable or simply not available.
Yes of course there is a huge difference between choosing to work from home and having to work from home, and we all crave the human interaction that comes as part and parcel of the office environment. Equally there will be some that prefer the established norms and find the office environment conducive to better working practices, but that's the thing… there is a real choice to be made now, and how organisations deal with that choice will be a huge factor in their on-going ability to recruit and retain the best people.
This is the opportunity for the technology sector to shine. Decades of hard learned lessons around security, reliability and cost have led to a suite of solutions that are now robust enough to stand up to the rigours of the real world and cost-effective enough to offer a compelling business case for all.
There is a technology gold rush about to kick off and there are thousands of IT providers out there looking to stake a claim in the rich grounds of SMBs who are now seeing IT services and solutions as an investment rather than the "distress purchase" it was often viewed as in the past.
Software as a Service (SaaS), Infrastructure as a Service (IaaS)… Everything as a Service. The need for large capital investment in expensive infrastructure and software has been overtaken by events, and a large chunk of IT outlay has moved from the CapEx to OpEx column of the financial spreadsheets, allowing companies of all sizes access to technology that was once reserved for a very select few.
Now is the time for IT services providers to secure their pay dirt by ensuring that the rich vein of potential new clients knows who they are and what they do… sounds simple I know but to do it properly requires planning, expertise and experience or you can very quickly find your business development budget being burned with little or nothing to show for it.
Business development through digital marketing is what Clever Marketing does, and more than that knowledge of the IT channel makes us uniquely qualified to drive your message to the right people in the right way.
We understand the technology, the challenges you face as service providers, the complicated and often convoluted vendor Marketing Development Fund (MDF) processes, the issues are partner programmes and accreditation levels… We have seen and dealt with any and all of these whilst delivering successful campaigns that deliver the Return On Investment (ROI) you need to grow your business.
Take a look at our OnDemand Webinar recorded specifically with the needs of the IT Channel in mind. Business Development through Digital Marketing will cover all the basics you need to consider when thinking about business development campaigns.
Alternatively you can contact us directly to discuss ideas and thoughts on your offering.
---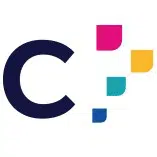 Clever Marketing is a digital marketing agency in Hampshire with specialisms in IT channel marketing, especially useful for companies who specialise in IT Infrastructure management.
Call us to discuss your next project on  01276 402 381 or complete the contact form.