LinkedIn is the sensible, professional member of the social media marketing gang. You probably already know how great it is for networking and head hunting – but what about when it comes to actually sourcing and converting new leads for your business?
This is where LinkedIn groups come in. Usually segmented by industry or job title, groups are essentially discussion forums for those with shared professional interests. Active promotion or sales techniques are generally discouraged.
So, what's the big deal about LinkedIn groups? They're just for chatting to like-minded professionals and perhaps picking up a gem or two of industry news now and again, right? Well, here at Clever Marketing, we think LinkedIn groups are about much than this – and that they're seriously underrated.
In this blog post, we'll be sharing three simple steps, allowing you to maximise your use of LinkedIn groups and get as much out of your activity as possible. If you're ready to step up your LinkedIn marketing, read on!
Find the Right LinkedIn Groups
The first step to marketing successfully in LinkedIn groups is to identify the right groups to join and spend your efforts participating in. The first, and biggest, mistake that businesses make when sourcing these groups is selecting those made up of your peers.
Why is this not advisable for finding leads? Well, think about it. The aim of participating in LinkedIn groups is to attract new customers and gain more leads. Your peers are essentially your competitors – not the juicy leads you're looking for.
For this reason, you need to select and join the groups which contain your prospects and leads. Let's look at a quick example…
If you sell wholesale beauty products to independent salons, you don't want to join "wholesale beauty suppliers". You'll see much better potential in a group such as "independent beauty salons". Why? Because you're providing a service this group needs, not competing against them.
To find groups, you can easily search using keywords like beauty, independent, and salon. You can also view who you in your network belongs to these groups, to allow you to further nurture existing relationships. You can join up to 50 groups But be aware that a lot of groups may not be properly managed or active, and are therefore not worth concentrating your time on.
Share your Content
Once you've got a shortlist of perhaps 5-10 key groups to focus in on (any more will take up too much time, any less and you're not likely to see a return), you need to request to join them. Following approval, it's time to start building relationships and participating in those groups, all while promoting your business. As we mentioned, purely promotional content is discouraged. This kind of content can mean group timelines become "spammy" and inauthentic very quickly. The best way to get your message out there in an appropriate way is through sharing your content.
Before posting one of your blog posts, articles or any other kind of content, ask yourself this question.
Does your content genuinely benefit the members of the group?
Spend time considering the content other members tend to post, and what does well in terms of engagement and interaction. You may also wish to consider posting a balance of owned and third party content. You'll want to improve your authenticity and build trust in other members of the group. Your ultimate goal is to garner new connections, and therefore, leads. People are much more likely to connect with you if they recognise you as an expert in your particular industry.  Plus the benefit of being someone who shares interesting and useful content.
Create your own LinkedIn Group
To really build a community and start seeing progress on LinkedIn, why not take matters into your own hands and create your own group? We've seen many businesses have success with creating a specialised forum and attracting the very specific group of individuals they're looking to engage with.
Creating your own group gives you more power over exactly who you share your content with and the kind of content that is shared. You can also create multiple groups to facilitate your connections and relationships with different kinds of leads, allowing much better measurement and segmentation of marketing results. See the official LinkedIn page about creating your own LinkedIn group.
---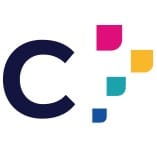 Do you use LinkedIn groups for business? Do you have any top tips or tricks to share? Maybe your business needs social media or PPC management, or even better SEO.
Hampshire Digital Agency Clever Marketing are happy to take your call on 01276 402 381 or fill in our contact form. We'll be delighted to assist you.