As a digital marketer, you'll know how quickly the world of Search Engine Optimisation (SEO) changes. What was relevant even this time last year is likely to have drastically changed by now. This is never more accurate than when considering how the act of link building for SEO purposes has changed over the years.
A lot of tactics we used to use for link building are now so severely outdated, that you're more likely to earn yourself a penalty from Google than a boost in rankings. In short, you can't afford not to know about these changes.
In this digital marketing blog post, we're going to take a look at how the practice of link building started, and the changes it has undergone as an SEO tactic, bringing us up to date. Let's dive in!
The beginnings of link building
In Google's ideal world, good websites create unique and useful content which is in turn shared and discussed across other websites – creating links which lead back to that original website.
These links form the "backlink profile" of that website. The more links a website accumulates, the higher the quality of the linking website and the more natural that link appears to be, the higher the ranking of the original website. A good backlink profile was considered an indication of an authoritative, active, useful and trustworthy website.
By "natural", we mean a link that has been created organically – without any manufacturing or intervention. Because of course, when it became common knowledge that a backlink profile had a positive effect of rankings, so-called "black hat" SEO practitioners began to manipulate the practice, creating false backlink profiles filled with spammy links to boost their rankings.
Enter Google Penguin
Over time, this led to poor quality websites grabbing the top slots on Google search engine results pages (SERPs), which is the opposite of what search engines want. The idea behind a search engine is to deliver the most relevant and useful information to users as possible. Needless to say, poor quality websites with nothing else to offer do not fit this bill! Something needed to be done to stop this from happening.
This is where Google's now infamous algorithm updates came along. In 2012, Google Penguin was rolled out. This update to the search algorithm was designed to penalise websites with suspicious or manufactured-looking backlink profiles.
What counts as a spam link?
Too many links from one single source and links from completely irrelevant or low-quality websites would both be factors that raise Google's red flag. This reduced a lot of the shady "black hat". A new solution needed to be found.
What does link building look like today?
So, what can you do today without risking a penalisation from Google?
The general consensus in the industry is that content marketing now ticks a lot of the boxes that link building used to – just in a more genuine way.
If you spend time and effort creating useful and unique content which then gets discussed and shared, the links you acquire are deserved and are much more likely to appear natural. In fact, website content needs to be much more than useful and unique. According to the Google Search Quality Evaluator Guidelines (A 169 page PDF manual), Google's manual evaluators are encouraged to look for expertise, authority and trust in website content.
Ideating, creating, and publishing excellent quality content to attract organic links is not as easy or as quick as the spammy methods – but it does make sure that the sites which deserve high rankings get them. Of course there are many more factors affecting rankings – we're sticking strictly to link building here.
---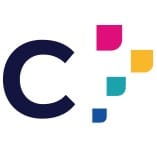 Content marketing helps to generate link building as part of your SEO/SEM strategy. You need a professional agency to manage your PPC too, and Hampshire SEO and digital agency Clever Marketing can help.
To secure our SEO services, call 01276 402 381 or fill in our contact form now and we'll be happy to discuss your marketing options.