We've seen many blog posts extolling the virtues of Search Engine Optimisation (SEO), telling you what you should to optimise your website. However, we don't recall seeing any articles about how to actually go about conducting the optimisation of web pages. That's not to say that they don't exist, just that in all our time of doing SEO we cannot remember coming across such content.
200 Ranking Factors
Before we start, we need to stress that there are so many aspects to SEO. Over ten years ago Google's then Head of Web Spam, Matt Cutts, said that there were then over 200 ranking factors that Google considered when crawling, indexing, and ranking web pages.
As soon as Cutts said this the marketing community went out and produced speculative content as to what the 200 ranking factors actually were. There were even counter pieces created to dispel the "myths" in some (many?) of these pieces.
Of course, not long after he'd "let the cat out of the bag" Matt Cutts went on to say that even with these myriad of so-called ranking factors, further nuance existed in there potentially being 50 more aspects to each factor, multiplying the 200 factors to 10,000 variables.
As you can see, SEO is complex with an incredible number of factors and nuances to consider. 
How We Do SEO
This is not a prescriptive description of how we actually do SEO, but more of an example of how our SEO consultants conduct their business on a case-by-case basis. This may help you decide how to practice your own SEO methods.
We've seen experienced SEO practitioners do some very simplistic work, for instance, they will:
Look at SEMrush.
See the website audit tool.
Look for the errors on the website such as missing title tags, short title tags, duplicate title tags etc.
Then they would fix those title tags one-by-one, opening up a WordPress page, changing the title tag, closing the page, opening another page, changing the title tag etc.
Fixing errors flagged up by SEMrush is good. However, focusing on fixing just ONE issue ad verbatim is probably not the most efficient use of time. Remember: The title tag is just one of the supposed 200 ranking factors, and they may have a further 50 aspects, so are you working on something that has a 1 in 10,000 or 0.01% chance of having a positive effect? Of course, some factors are worth more than others, but that's a discussion for another time.
Have a Keyword/Subject Focus
Rather than arbitrarily chipping away at a list of things that could help improve the overall site health, focus on the subject matter that you need to rank for.
Start with the keyword data. What does the client want to rank for? Did they choose realistic keywords? As an SEO, can you suggest keywords that are more appropriate?
Use Google Search Console to educate yourself in this department – look at not just the clicks, but the impressions, and the rankings. Are you targeting high-volume keywords in a saturated marketplace with big-budget competitors? Maybe there are queries that have lower volume but you are within "striking distance" of achieving a "top 10" position. Maybe start with those.
Find the Pages that Relate to your Keywords
Look at your website and see which keywords drive traffic to which pages. Are these correct? If not, then maybe you should be creating pages with content that are specific to the questions the public are seeking answers to. Otherwise, if the pages are correct for the keywords, then begin optimisation.
Open the page or pages on your website that relate to the subject and start to optimise those. Bear in mind that if you should have a single page dedicated to a single subject or keyword. If you try to optimise multiple page for the same keyword then you could be diluting your efforts and confusing the search engines and the users. This is called "keyword cannibalisation".
Instead, focus on one page for one key subject. If you are in the business of selling mobile phones, then your homepage or overarching products page might be the best two pages. Whichever page best matches user intent or has the most conversions is the one to focus on primarily.
You should think hierarchically here, and your website should already be designed and built with strict information architecture. Your products page will then divide into brands, and each of these into the models, etc.
Each of these pages further divides the subject matter, so from mobile phones you will diverge into Apple, Google, Samsung, or Motorola for instance. Your Apple page will then further split into pages for each of the iPhone models; currently the company is offering the iPhone SE, 11, 12, 13, and 13 Pro models. Each of these pages will be specifically about that subject, not any other page.
So if we're trying to get you to the first page of the search engines for iPhone 13 Pro, then your iPhone page will be for iPhones, iPhone 13 page about iPhone 13, and only your iPhone 13 Pro page will be for iPhone 13 Pro. It may sound simplistic but it needs to be said.
Systematically Optimise the Single Page for the Single Term
As mentioned previously, only adjusting the title tag of your single page may not be enough to get you a top ten ranking for your keyword.
Go further.
Look at:
The URL, path, or page slug
Does the URL, path or WordPress page slug contain the keyword? Are there too many "stop words" in the URL? Should you remove them? Is it a high traffic page already? Does it have page authority that could be lost from a URL change? Are PPC campaigns being driven to this page, do you need to inform your PPC services provider so that PPC campaigns can be paused? Do you weigh up the odds and decide to make no changes to the URL?
Title
This is the HTML <title> tag, not to be confused with what your Content Management System (CMS) may label the title of your page. Make sure of this. Your title should be no more than 70 characters. Does it include the keyword, subject, product or service name that users will be looking for? Does it content the same that is on the page? Is it an appealing piece of text? If someone sees it in the Search Engine Results Pages (SERPs) is someone likely to click on it? Does it stand out against other results for that term? (Do a search and see what the competitors are doing). Check your Click Through Rate (CTR) here and work out if it's low or high does it need more enticing wording?
Description
This is the <meta description> and, funnily enough, it describes the content of the page, tells the user who has found your search result what to expect. It is the copy, the wording that will entice the finder of your result to "read more…" so again what are the other results like? Check Search Console, CTR, craft your description so that it appeals and is more likely to result in your user clicking through to investigate further.
Heading
The first of these is your h1 tag, the most important heading in your page. It should align with the title, the description, and the URL so far – i.e. the page should be about one product, service, or subject. You're consistent here aren't you? Try to avoid "being too clever" with convoluted headings that do not mention your keyword, product, service, or subject. Focus on the primary subject and ensure you have a meaningful heading.
Subheadings
Much like your whole website, your individual pages will have structure. Your h1 tag is the primary heading and subject matter, whilst your h2, h3 etc. will support this. Ensure that you do actually have a flowing and consistent structure. Make sure you actually have the h1, h2, h3, h4 in that order and avoid using heading tags for purely aesthetic reasons. Also, ensure that you're not "overdoing it" by using your keyword too many times in these headings, it can look like you're "keyword stuffing" so make sure the headings read well for your human audience rather than being only for search engine crawlers.
Body copy
Is there enough copy on the page to satisfy the user? Is there too little and you need more? Or too much and you need to trim down? Are you mentioning the product, service or subject matter?
Useful Content
You know about the Google useful content update, right? Ask yourself: Is the content actually useful for the user? Is what you have on the page going to satisfy their needs? Are you able to fulfil the users' intent? Do you need to show supporting images, a video, downloadable datasheets, present the technical data in a tabbed format, provide an audio version of your content? Is it easy for the user to get in touch with the website owner and make an enquiry, make a sale, etc?
User Experience (UX)
This is more of a design and layout issue with some technical SEO thrown in, but is the user experience any good? Does the page load quickly? Are all the aspects to help them on display? Is it easy to interact with the webpage, is the design easy on the eye, is it easy to navigate around the page?
Other Mark-up
Have you correctly marked up the HTML of the webpage? Other than heading tags, do you
Internal linking
You're happy with the great content on the page, but do other pages within your website design link to it? Is the internal link in the main menu system or in a sub navigation? Have you optimised your mega menu? Or are there links from individual pages within the site?
Schema Mark-up
Has the page got the correct Schema mark-up for the content type? Is it a blog article, product, job opportunity, cinema listing, car listing, business or personal page that requires the appropriate schema mark-up added to help the search engines correctly list your content for consumption?
Indexable
If your content is complete now, and you've asked and answered all the questions above, and remedied any that need additional SEO work, then finally ensure that both your page and the website are indexable. That is ensure that there are no site-wide blockers, no individual page instructions to say "noindex", and that you have an XML sitemap and that you re-submit the pages you've SEO'd to the relevant search engines.
There are a lot of questions here but that's the way I work. I systematically and methodically go through this mental note of all things every time I SEO a website or webpage.
Each question has an answer and a set of appropriate actions. The answer to the question then dictates what you do you to improve the web page you're analysing. It may be a simple fix like additional text, or a more engaging CTA, tidying up the headings, adding alt and title attributes, changing the page slug, etc. Or it may be a more complex fix such as server tweaks to improve page load, compress data…
The biggest issues are those such as completely rebuilding webpages to make them load faster. SEO is about more than just on-page text tweaks, to be excellent it's about understanding the underlying structure of the web and websites. Simplifying the build of a website through reducing the Document Object Model (DOM) for instance, will make pages faster and reflow when resizing pages, making the user experience better. Optimising themes, templates, and builders in WordPress, for example, is essential for making faster webpages.
Remember Your SEO Tools
At your disposal you'll have:
Google Tag Manager (GTM).
Google Analytics (GA4)
Google Search Console (GSC).
A great command of the English language.
Google Sheets.
These are the minimum tools you will need to conduct your SEO effectively.
If you need a bit of a boost, other tools such as SEMrush, Ahrefs, Majestic SEO, or even Screaming Frog SEO Spider will be most useful.
---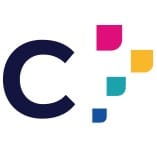 This is what we do inhouse at Clever Marketing, for ourselves and for our clients. SEO is an academic and practical discipline that requires rigour, so feel free to follow and adapt our methodologies.
If you're still overwhelmed with the sheer amount of work required to successfully conduct SEO, or you need an agency with all the skills, then call Clever Marketing on 01276 402 381.