As a marketing professional, you'll know that Twitter has long outgrown its original identity as a platform exclusively for celebrities, and has transformed into a powerful marketing tool for brands. Having gone from strength to strength in its eight year lifespan, an impressive 500 million tweets are now sent on an average day. It's obvious that Twitter isn't going anywhere, and brands who are yet to embrace it are missing key promotional opportunities.
Don't run the risk of falling behind – if you're unsure about how to make Twitter work successfully for you and your business, here are our top three tips.
Define Your Strategy
Twitter, and social media as a whole, is fairly new medium and for this reason brands are still figuring out what works and what doesn't.
There's a growing amount of literature on the web about how Twitter can work for businesses, but what most observers miss is the importance of drawing up your strategy before plunging headfirst into the wonderful world of Twitter.
As the format involves posting quick updates of 140 characters, it might seem that tweeting is pretty straightforward, but there are many different ways you can use Twitter to your advantage.
For example, your yearly professional goal might be to build a digital presence, get your brand voice out into the industry, and promote certain products and services. This is the most common way to use Twitter, and can be achieved most effectively through engaging with your community and industry.
Another, underrated and less talked about way to use Twitter, is to listen. There is much to be learned from what people are talking about and sharing. Stripping back your own noise and always having an ear to the ground can inform you as to what content might work the best for your followers, which leads us on to our next point.
Listen to your Customers
Twitter provides so many great opportunities as a platform due to its sheer scale. Most of your customers are probably using it already – you just need to find them. As you build a captive community, take the opportunity to pay attention to what they have to say not only about your brand, but about your industry, their needs, desires and bug bears in general. Use these learnings to inform future output.
Whether or not you choose to use your Twitter platform as a customer service tool, it can provide another touch-point for your customers to get to know your brand better and also interact with you. Make sure you engage with your followers, start meaningful discussions and always reply to tweets and direct mails – especially in the beginning. Talking to your customers makes you more accessible and relatable. Promoting others also helps you to create trust.
However, always make sure you keep conversations and output professional. Twitter is social and fun, but remember that your account is professional rather than personal. Everything you say and do reflects on your business, so be polite and courteous and never get involved in any confrontation. Resist engaging with things that have only a tenuous link to your company – you'll gain the most valuable followers by keeping all communications on-brand.
Think Like a Human
This might seem like an odd one, but what a lot of companies forget when they're crafting their social strategy or promoting themselves on Twitter is that customers want to know they're talking to a person, rather a company. No one wants to be consistently sold to or have messages shoved down their throat, especially not in this kind of social setting. People use Twitter to keep up with their friends and to see what's going on around the world. Sales messages can look embarrassingly out of context, so leave them to your other channels.
In essence, joining Twitter is all about joining a conversation. Focus on building a voice and identity that's true to your brand, and which will also make a user want to follow you in order to gain access to more of your content. Mix up subtly promotional tweets about your company with general observations and comments on your industry. This will make you appear an expert in your given area, and will also help you build up contacts and relationships in your industry.
In a similar way constantly evaluate the quality, quantity and success of your output in terms of shares, retweets and favourites. If you're not performing as well as you'd hoped, look holistically at the type of content you're posting. Share news from sites other than your own, host giveaways and interactive posts, join in popular topics and lean toward multimedia where possible – pictures and videos are more immediately engaging and can be used to promote your activity on other channels such as Instagram.
Above all, remember that Twitter is a social tool. Keep it light, keep it relevant, and keep it fun, and you'll soon see the kind of engagement and results you're looking for.
---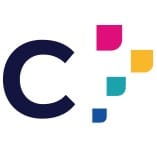 Twitter is an important part of your marketing mix, so if you're feeling overwhelmed by it all, feel free to use Berkshire, Hampshire and Surrey digital agency Clever Marketing as an extension of your business. We'll manage your paid social for you but we can also add SEO into the mix and push traffic to your website with well-managed PPC campaigns.
Call us on 01276 402 381 or fill in the contact form and we'll get a conversation going.