Most businesses would like to think they're easy to buy from. However, if left unchecked, evolving business processes or communications can risk confusing or putting the customer off altogether.
It is worth taking time out to double-check that your business continues to offer an easy purchasing process for its customers. On an annual basis you must re-evaluate whether the following points remain clear, concise and user-friendly, from your customers' perspectives:
Marketing and sales communications – both printed and digital. Do they perform well on smartphones and tablets if your customer base is a heavy user of this technology? Are they easy to understand with clear calls to action?


Sales enquiry points – whether it's a phone line, web contact/booking/order form or email address, find out how easy and pleasant it is to use. How quickly does it respond to customers and how good it is at keeping them informed of the next steps?


Sales team – how friendly, understanding and efficient are your sales team. Are they able to quickly understand the customer's requirements and propose the right solution for this?



Product/service delivery – is this professional, efficient and positively add to the process of buying from you?


After Sales support and billing – if your product/service lends itself to billing after delivery, check that your invoices are clear in the presentation of your fees. How often is the fee above what the customer is expecting? Few will want to experience unexpected and unwelcome surprises and so you should consider how you communicate any potential budget overruns earlier on in the sales process.


Also, consider whether the after sales support you offer encourages the customer to be pleased and reassured by their purchase? The more special they feel; the more likely they are to recommend you. Think of ways to use the goodwill after the purchase to subtly position add-ons or further products or services which complement their current purchase.
---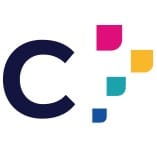 If you'd like more ideas on how to make it easy for customers to buy from you, please contact the Clever Marketing team.
For a chat on boosting sales through website design and digital marketing, call us on 01276 402 381.