How to know when it's time to expand your business
Congratulations! If you're reading this post, it's likely that your business is now less start-up and more grown-up. That's no mean feat – growing a business can be tough, so you've made a huge achievement already.
For whatever reason you're considering expanding, and in whatever capacity (new venue, more staff, more products), we understand that it can feel daunting.
If it ain't broke don't fix it, what if things go wrong, is the timing right?
These are all common and natural things to cross your mind, but they shouldn't stop you taking that leap. But neither should you take it before you and your business are equally ready.
Here are the key questions to ask yourself which will help you to know if and when it's time to expand your business.
Are your customers loyal?
Note – this is a very different question to: how many customers do you have? The loyal ones are the customers who are most valuable to your business, because they return again and again, providing a baseline of consistent profit and growth.
It all comes down to the balancing act of customer acquisition and retention; alluring new prospects is always good, but keeping them is even more important. The amount of repeat clients you have will help you to understand the quality of the service you're providing and how stable your profits really are – or whether you've just been lucky.
Are you making a profit?
This one is fairly self-explanatory. If you're making a loss, or even just breaking even, you don't need us to tell you that it's probably not the right time to consider expansion. Ideally, you need around three years of consistently growing profits to justify such a move.
Moreover, growth should be steady. A recent boom or seasonal increase alone may be risky to base your entire expansion plans on.
Do you have to let people down?
This sounds like an odd one, but bear with us. If your business just isn't big enough, or isn't in enough locations to service the needs of all of the prospects approaching you, this is a clear sign it's time to expand.
If you keep losing out on potential revenue because you don't sell a particular product, don't serve a certain region or just don't have the manpower to cover the request, seriously start to weigh up what it would take to service these people effectively, and if it's worth your while.
What is the state of your industry?
As you'll know by now, certain factors influencing the growth of your business are completely out of your control. The outlook for your chosen field is one of them. Is the industry set to grow or decline in coming years?
It's worth investing in market reports or talking to a consultant to back up your gut theory. If the outlook for your chosen field is positive and competition is still relatively low, you're on to a winner. If not, you might want to consider diversifying, or staying put for now to wait out the storm.
Is your business stagnating?
Contrary to popular belief, if your sales have slowed or stalled, it might not be time to throw in the towel just yet. This could be a sign that you've reached the optimum level of what you can deliver at your current size or budget, and expansion or additional investment is needed to inspire growth. It may be that you're stuck in a rut, and need to look to the future to pre-empt your customer's next move.
Are you struggling to keep up with demand?
If you're consistently snowed under or struggling to meet deadlines for your current customers, it can feel tough. Taking on more business is the last thing on your mind. But this is a sure-fire sign it's time to change and adapt your business to cope with demand. Whether that's hiring a new pair of hands or purchasing a new premises, the related cost will be balanced out by the new business you bring in. Recognising this precise tipping point is key, as consistently not meeting deadlines is also a way to lose those treasured, loyal customers – fast.
Do you actually want to expand?
This may be less of a black and white answer than the previous six listed here, and more of an instinctual one. Think of how your business started, and what you wanted it to be. Most people welcome increased profits, but few anticipate at the outset the related work, effort and time. How will expanding your business impact your life?
Do you have the time required to put in the graft, or will your business have outgrown you? Sometimes it's ok to like things as they are. Whether you decide to expand or stay the same, you need to feel just as ready as your business.
---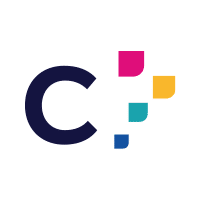 Are you thinking of expanding your business? What key things have you had to take into consideration? Will you go big or go home?
If you need to step up your business and need Hampshire Digital Agency Clever Marketing's help, we're here to help you re-brand, run your print, email and PPC campaigns, fix your website and do SEO that actually gets results.
Call us on 01276 402 381 or complete the contact form.