As it's already August, we're preparing for what autumn and winter have in store here at Clever Marketing. The summer seems to have gone by in a flash, so we thought it would be a great idea to round up our favourite social media marketing campaigns of recent months. How many would you agree with?
Turkish Airlines
Turkish Airlines have become the first airline to promote themselves using live video streaming app, Periscope.
The campaign was designed to give social media users a sneak peek into what a flight from New York to Istanbul with Turkish Airlines looks like, and it also revealed "behind the scenes" crew clips and flight preparations.
So how successful was the campaign? It earned the airline around 5,000 new followers and 300,000 likes – but more importantly, it proved the impact and versatility of Periscope for brands.
Tesco
Here at Clever Marketing, we were big fans of how Tesco used carousel ads on Instagram. Carousel ads appear on users' feeds as one image, but you can swipe to reveal more pictures, like a gallery. What's more, the ads are clickable – a novelty for Instagram, as the only other place you'll find a link is in a user's bio.
Tesco excelled in this space by using separate cuts of one larger image to form their carousel, encouraging users to swipe to reveal the next portion of the picture. Factor in that the images were all of particularly mouth-watering BBQ food, and you're onto a winner.
Post-it
No one likes being followed around the web by omnipresent re-targeting banners. They're flashy and intrusive, to say the least.
Post-it has made it their mission to find a way for us to experience banners on our own terms (and obviously, there's the little matter of a revenue-generating benefit in it for them, too).
We purposefully choose to stick post-it notes places that we'll see them, so the thinking behind it is that by letting users "scrawl" (type) their own notes onto a digital Post-it note which then appears on subsequent websites, the whole process becomes less aggressively "salesy" and more customer-centric.
It's simple, novel and clever.
Coca-Cola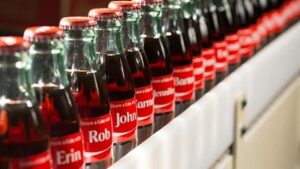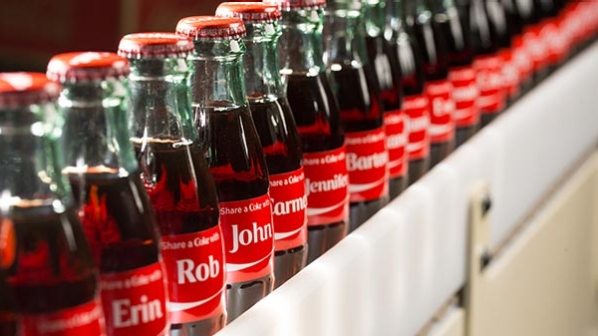 Due to the phenomenal success of their Share a Coke campaign, Coca-Cola is no stranger to these kinds of "best marketing campaign" lists. But one of their latest moves in the social media space really caught our attention.
Coca Cola's ethos is centred around happiness and sharing. From this, came the idea to reward Twitter users for their positivity. How does it work? Coca-Cola (in collaboration with advertising agency The Cyranos McCann) set up a vending machine, into which you need to enter your Twitter handle before making your selection. Based on the overall positivity of your tweets, the can of coke becomes cheaper. Hey, if you're a happy go lucky kinda chap, you could even get it completely free. The more negative your tweets, the more expensive your can of coke gets.
The experiment took place in El Prat de Llobregat in Catalonia, which was identified to be one of the most negative cities in Europe, and generated 2.5 million (optimistic) impressions.
WWF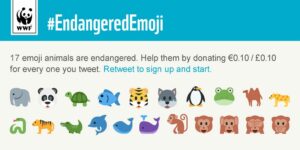 Animal charity WWF turned to Twitter to help spread the message about saving endangered species, in a very unusual and modern way.
They encouraged users to use the hashtag #endangeredemojis (and one of 17 relevant animal emojis) to promote the cause and make a donation to the charity. The emojis in question are all already existing and include elephants, koalas and penguins. Each of the Endangered Emojis that you use on Twitter is worth $0.11, and the WWF will tweet you your total every month, along with a link to make a donation. There is, of course, no obligation, and you can choose how much you donate.
What we loved about the #endangeredemojis social campaign was how it tapped into the current trend for emojis, and removed all obstacles between tweeting and donating.
---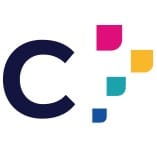 If you need help with your own social media campaigns then give Clever Marketing a call on 01276 402 381.
As a premiere Berkshire, Surrey, and Hampshire digital agency we can increase your brand awareness and engage with your potential customers.