We've only just started the month, and are already closing in on calendar year end, but I's been an incredibly busy period for our digital marketing agency.
The Online Safety Bill
Just a week ago, a ripple went through the regulatory landscape as the UK Government's Online Safety Bill became law. The main aim of the bill is to make the UK a safer place to be online, with social media companies more responsible for user safety.
Key provisions in the Online Safety Bill include:
Protecting children
Empowering adults
Tackling illegal content
Promoting transparency
The measures aim to make social media companies more responsible for protecting children from potentially harmful and age-inappropriate content. Adults will have more choice over the types of content they can see, opting out of certain types. And the push to remove illegal content quickly is more important than ever; a timely intervention when there is so much misinformation about the current conflict in Israel and Gaza.
The bill will be enforced by Ofcom, the Office of Communications, and failure to comply can result in fines for social media companies. Fines could be in the millions and bosses may be responsible with prison sentences a possibility.
Ofcom will release its own code of conduct next week in a first draft, addressing "phase one" which covers online harm and assessing risk. Further phases will explicitly cover child safety and the protection of women and girls. Their final phase will include transparency, reports, empowerment tools, protecting journalistic content and preventing fraudulent advertising.
The reaction of some digital providers has not been entirely positive, with concerns raised over privacy. They've highlighted that the bill could compel messaging services to access encrypted messages, previously branded a "snooper's charter". With big platforms such as WhatsApp in the spotlight, there's the possibility that such services could leave the UK.
What does the Online Safety Bill mean for our clients?
There's no immediate action for any of our current project and retainer clients, but any new industries coming onboard will need to check the new laws and abide by Ofcom guidelines. We'll be happy to work with you to ensure that you're compliant with the new legislation.
Another Google Core Update
On the 2nd November, Google announced yet another core update, the November 2023 core update. In progress as we write, this is the fourth core update this year already, alongside product reviews, reviews, spam, and helpful content updates.
Core updates are rolled out globally, and usually last a couple of weeks. Core updates are Google's way of rolling out "broad improvements to search" and can affect the Search Engine Results Pages (SERPs).
What this means Is that, as has always been the way in search, results can go up as well as down. Or they may even stay the same.
Whatever happens, Google periodically makes these substantial updates to the overall ranking process. Changes in results aren't necessarily down to what work may have been done on your website but is more about how Google's systems have improved to "better assess overall content and better address user expectations."
As a digital marketing agency conducting Search Engine Optimisation (SEO) for our clients, we can notice any changes in the SERPs due to our regular monitoring of your website's performance.
What does this Core Update mean for Clever Marketing's clients?
Being "white hat" SEO professionals, we stick to tried-and-tested methods to create the best web experience for users. Our sites are not generally affected by core updates, but where we notice any anomalies in the GA4 or Google Search Console data, we investigate and continually make improvements to your website to ensure that your results are matching and exceeding user intent.
UK AI Safety Summit Held at Bletchley Park
Home of the World War Two codebreakers, including the esteemed Alan Turing, [And the former owner of my house – Ed], Bletchley Park was an appropriate venue for the UK's AI Safety Summit 2023.
AI (Artificial Intelligence), as well as being the "word of the year" in the Collins Dictionary, has been a regular mention since OpenAI's launch of ChatGPT onto the world stage in November 2022.
In our line of work as a digital agency, we've seen virtually every tool and interface we use, and almost every industry announcement include a mention of AI.
Bing search includes a "chat mode" where you can have a more conversational search experience, Google Bard is an alternative to ChatGPT and Google's experimental Search Generative Experience (SGE) is still not generally available in the UK, but is touted as being "the next big thing" in search.
Meanwhile, in the wider world, AI is creeping into all manner of daily work tasks. We've seen lots of people use AI to generate documents, images, and even video and music.
It's this ad a much broader use of AI that has sparked the two-day summit in Milton Keynes, with one hundred world leaders in attendance. This included the US Vice-President, Kamala Harris, and the world's richest man, Elon Musk.
Whilst AI has been recognised as a force for good, and economic growth, with Rishi Sunak intending to place the UK at the heart of digital innovation, the flip sides of the technology were addressed too.
Threats to job security were one topic, with a soft tech billionaire and Prime Minister interview resulting in Musk saying:
"There will come a point where no job is needed. You can have a job if you want to have a job… but the AI will be able to do everything. I don't know if that makes people comfortable or uncomfortable."
If you're worth billions of dollars, I'm sure that's probably not going to make you feel uncomfortable.
Obviously, we can't see AI taking over every job in the foreseeable future, but we have to be open minded.
As a follow up to the summit, the UK's Department for Science, Innovation and Technology immediately announced the world's first AI Safety Institute. The Secretary of State for Science, Innovation and Technology, Michelle Donelan MP made the announcement, calling the November 2022 release of ChatGPT as a "Sputnik moment for humanity". So the current UK Government has sufficient concern over AI that it deems it appropriate to potentially regulate AI for the benefit of the nation and beyond.
How does the AI Summit affect our clients?
AI is being heavily pushed within the digital realm. We've seen some website owners wholeheartedly embrace AI-generated content, sometimes to the extent that they're looking to use AI to create ALL of their website content. The same with AI in SEO too, and pay per click ads.
But whilst there are YouTube videos along the lines of "How I generated 100 blog posts in an hour using ChatGPT" we like to take a far more nuanced and intelligent approach. Google did change its terms of service, saying that machine generated content is acceptable, as long as it is not designed to "game the system". Here at CMUK we prefer to use the likes of Google Bard and ChatGPT 4 as research tools and for drafting frameworks. They're good research and support tools but they cannot beat the human touch in our professional opinion.
Additionally, our content clients all now understand the Google helpful content updates (HCU), user intent, and E-E-A-T, or demonstrating experience, expertise, authoritativeness, and trustworthiness in their content. The professionals we work with can all easily recall their experiences where a large language model (LLM), on which all generative pre-trained transformers are based, cannot.
So the good news for all our SEO and PPC clients is that all your images, content and ads may have had some assistance from "the robots" but are ultimately all hand-crafted by seasoned veterans.
Wait, but what about Adobe Firefly?
Nightshade in the Computer-Generated Art Garden
We have our own in-house designers, and they still spend time lovingly creating digital brochures, fresh new landing pages, and website designs for clients. But, just like our copywriters, SEO experts, and PPC & social media team, they have innate concerns about generative AI in design.
Like everyone in the world that Musk said would one day be replaced by AI, there is a risk that design could also "go the way of the dinosaurs". We've professionally tested Dall-E, Midjourney, and now Adobe's Firefly. They're all fantastic in their own ways. Complex hands and face rendering have all been an issue and we've seen all manner of bizarre renditions as well as stunning artwork.
The biggest benefit of AI in design has been where we just cannot find the perfect photograph, and a site visit plus a lengthy photoshoot has not been cost-effective. The perfectly crafted prompt can produce the most amazing options for our customers.
However, just as with AI-generated text, there's the issue of "where does the art come from?"
The AI tools have scraped the web and vacuumed up all manner of intellectual property. Their output is quite often "someone else's work". As well as a moral and ethical challenge, it's a potential legal issue too. People with artistic flair have always found inspiration wherever they go, but the datasets of these new computer "artists" are based on the scraping of all imagery, including copyrighted works.
What does Generative AI Art mean for Clever Marketing clients?
We have limited options in blocking bots through the robots.txt directive. However, there are artists who have launched lawsuits against art generators for using their work without consent.
Furthermore, tools are appearing that "poison" digital to confuse and disrupt indiscriminate bots. One such antidote to art theft is Nightshade, a cryptographic method of "introducing unexpected behaviours into machine learning models at training time."
Of course, with the intelligence if AI itself and those with a will, there is the possibility that these methods could soon be circumvented.
Our own direction as a design agency is, as with our approach to text, to exercise caution. We use AI to assist with our art direction but we're not "churning out" reams of computer-generated art that could eventually end up in a legal challenge.
---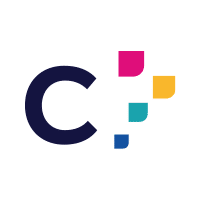 So that's what's been happening in the world of digital the last week or so and the Clever approach to AI.
If you like our approach and want "the best of both worlds", speak with Clever Marketing about your next website design, SEO strategy, or PPC campaign.
Call us on 01276 402 381 or complete the easy contact form.