A well thought through creative brief is where a successful project begins. It builds excitement around a forthcoming project and it's the best way to inspire your graphic designer or graphic design agency. The outcome is more likely to result in a solution that's interpreted the way you want it to be and within budget.
Depending on how well you know your graphic designer or graphic design company, briefings are most effective when conducted face-to-face. The information provided in your written brief forming the basis for discussion.
Regardless of whether you need a logo, a brochure or website design services, often sharing more information in a creative brief is more beneficial than not enough. But what are the essentials?
Here are Clever Marketing's top 7 tips to get you started.
1. Company Background
Imagine your graphic design agency has no knowledge of your business and what you do. Rather than assume what they might know, supply them with everything they need.
Thinking about where you are now, provide an overview of your business and your proposition. Consider the benefits of your products or services and your Unique Selling Points (USPs).
Within the marketplace, outline your positioning, your competitors and how your business is perceived. Depending on the scope of work, a SWOT analysis may also be beneficial.
2. Objectives
Outline to your designer or graphic design company what you want to achieve from your project – lead generation, brand awareness or driving traffic may all be factors.
Think about what you want the call to action to be and how you'll measure effectiveness.
You'll then be able to set up your Key Performance Indicators to later gauge how effective the campaign has been.
3. Strategy
Once you know what your goals are, you can consider how to get there. What do you believe the scope of work is ie; a rebrand, collateral or a new website. If you're unsure of all the elements, your graphic designer or design agency can help you. However, do outline exactly what you think needs to be done. It might be a 24-page brochure in full colour with an online version for your website for example.
Think about print quantities and who might do the printing – can your graphic designer or design agency organise this for you. Consider whether more than one version is required. For websites, think about the customer experience and how quickly visitors can get to the information they require. Consider the journey you want to take them on and how you'll keep them there.
4. Target Audience
Think about your audience and what types of people you would most like to talk to.
Describe what they're like professionally and personally including specific socio-economic classifications where relevant.
Does this audience know your business already or are they prospective clients?
Is there a need to design more than one version or create a separate page on a website?
Think about what will appeal to your target audience and why they should believe what you're saying.
5. Budget
Before a new project commences, a budget must be agreed with your graphic design agency. The estimate should provide a detailed understanding of what's included for the duration of the project. Payment terms should be agreed before work starts. Should the brief change once work has begun, additional costs can be incurred.
This is why it's important to get the brief right from the outset. If printing is a requirement, this should be included in your budget along with any other extras like envelopes. For websites, consider how you'll drive traffic to your new site. Do you require SEO services or social media support for example?
6. Design Guidelines
Think about the messaging, style and copy for the task in hand. What look and feel are you going for? Can you draft any outline copy? Take into account colours and fonts as well as examples of what you do and don't like. Any mandatories and constraints should also feature.
Share your brand guidelines if you have them to maintain brand consistency. Always supply your logo as well as images you'd like to feature unless these are being sourced. Consider too the tone of voice that should be used to identify with your target audience. Existing collateral can be referred to as a style guide. For websites, also take into account the keywords you need to include.
7. Timing
Realistic timings are essential before commencement of any project. A timeline should be drawn up which include key stages from briefing to delivery. Actions should include who has responsibility for what and by when. Where the requirement includes printed collateral, print lead times should also be incorporated. The same applies to any internal sign off procedures.
Although this might sound like it's a lot to think about, you will know much of it already. After all, you know your business better than anyone else. But by sticking to these steps, briefing your graphic design agency will be far more effective and allow them to maximise their creativity!
---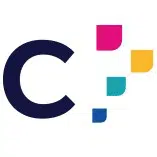 Briefing your graphic design agency is a really important starting point to every project, so getting it right from the beginning is key to a smooth and successful campaign.
Once you've got your brief in place, give us a call on 01276 402 381 or email info@cleverm.co.uk and we will be happy to discuss your next venture.