The popularity of free and intuitive blogging platforms, such as Blogger and WordPress, has meant that anyone with an internet connection can now create a blog and publish their opinions to their heart's content.
In such a busy marketplace, it can be difficult for your own posts to get the attention and traction they deserve. Whether you are launching a company blog or just trying to get more eyes on your existing personal blog, there are a number of fool-proof ways to ensure yours stands out from the crowd.
1. Carve out your niche
Start by asking yourself: what makes my blog different from every other beauty/fashion/finance/lifestyle blog out there? Why should someone stop and take time out of their day to read this blog? What is my unique selling point?
The most successful blogs know what they're about from the outset and stick to it. Or, they answer a very specific need of their audience. For example, you might offer money saving tips tailored to a certain demographic, or specialise in easy to follow DIY guides. Your blog might concentrate on beautiful imagery, or it may become known for its well-crafted copy. The key is to be different; be interesting; be creative.
That isn't to say you should let that niche limit you or prevent your blog from evolving naturally, but your identity and the proposition you offer your readers needs to be present from the outset or you risk becoming lost in the noise.
2. Be Consistent
If you work full time or have many other responsibilities, researching, drafting, editing and publishing a post on your blog can seem like a lot of work for little benefit (in the beginning). It's suddenly very easy to let it slide to the bottom of your priorities list.
You're not alone in this. One of the biggest reasons that many blogs fail is a lack of consistency, and simply failing to post frequently. In fact, there is a blog dedicated to profiling those fledgling blogs that only survived for one post, with humorous results.
Blogging can be a case of "if you build it, they will come". Keep posting rich and relevant content, and you will soon attract an audience that will thank you for it. Which leads us on nicely to our next point.
3. Develop a Following
Many people believe blogs are for self-promotion or should centre on SEO and link-building purposes. The truth is: a successful blog will hardly ever start this way. The secret to making your blog stand out and giving it longevity is to build it for your followers. Write and deliver original and useful content on a subject in which you are the authority, and your following will naturally increase.
Other proactive ways to build your following include reaching out to other businesses and bloggers in your field and tapping into their influence, as well as networking within the industry. Building relationships will get your name out there, helping to ensure that your blog gets noticed and talked about.
4. Promote Yourself
So, your blog is ticking along nicely. You've decided what your niche will be, you're posting consistently about relevant subjects, and you've built a small but loyal following who engage and share your posts. Well done. However, there's always more work to be done.
It's all very well delivering your content to your dedicated bunch of followers, but if you don't actively promote yourself, you won't see huge jumps in traffic or engagement anytime soon. These days self-promotion is all about the savvy use of social media, so make sure you invest some time in setting up dedicated Twitter, Facebook and LinkedIn accounts. Reach out to others in the industry, let users know when you've posted something new, and if you can, engage them in competitions and giveaways.
Social media does demand time, effort and knowledge, and the pressure to be "live" all the time is intimidating to those new to blogging. However, there are a lot of tools such as Tweetdeck to help you schedule posts or retweet old ones, ensuring your self-promotion is always ticking away in the background in your busier moments.
5. Get to grips with SEO
In the early days of your blog, it's important to lay the SEO groundwork. Try not to skip this point or assume the requirements are too technical or complicated – the time and effort you spend now will reap dividends later.
Firstly, make sure your blog is indexed by search engines and build a basic sitemap to make it easy for Google to crawl. Set up a Google Analytics account to track traffic, and create an account on Google Search Console (formerly Webmaster Tools)* to ensure you're up to date with things like broken links. Spend some time doing keyword research around your chosen subject and choose some terms you may have a chance of ranking for. Use these to target your posts and factor them into your content brainstorming ideas.
The more you consider both Google and your audience in your blogging activity, the more it will reward you with higher rankings and visibility, and the more you'll find your blog rises above the masses.
*NB: Other tools are available such as Bing Webmaster Tools.
---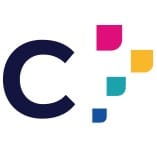 Getting your blog noticed takes time and effort. If you need a professional digital agency to help you get those results then consider Clever Marketing for your social, PPC and SEO. Hampshire, Surrey, Berkshire and London, we don't mind where your business is, we will help you with your lead generation.
Need to speak to us right now? Call us on 01276 402 381. Or you can leave us a message via our easy contact form.
Either way, do get in touch and we can help to ensure your blog gets noticed…