When it comes to boosting sales, a lot of companies think reducing prices or offering deals is the only way to do it. And yes, this is a powerful strategy – but it's not the only way to achieve a higher conversion rate. Here are 12 remarkably simple and effective methods for accelerating your sales and driving your business forward.
1. Identify your USP
If you're competing in a crowded marketplace, you may be losing out to competitors who offer a very similar service, perhaps even for a slightly lower price. Why should a customer choose you over them? This is where your unique selling point (USP) comes in. Whether you're a family-run business or have access to the very latest technology, what makes you different will make you stand out.
2. Listen to your customers
It sounds like a simple point, but you can't provide customers with what they really want if you don't know what that is. Try setting up simple online, incentivised surveys (Survey Monkey is a great place to start), add review functionality to your website, or simply ask your social media following what you can improve. We guarantee you'll learn a thing or two, which you can then apply to your sales strategy.
3. Follow up with prospects
You already know that customers may not necessarily make a purchase the first time they make contact with your company. They need time to think, to consult with others, and to compare alternatives – particularly if your product has a high price point. But what are you doing to make sure that they choose you following this process? Follow up emails are a great way of gently reminding a customer that you're there and waiting, increasing the possibility that they'll choose you over a competitor.
4. Make purchasing as easy as possible
Have a friend look over your marketing materials and website and ask them: how easy is it to make a purchase? Being so close to your business, it can be easy to overlook common stumbling blocks such as a clunky e-commerce form or baffling terminology. Having a third party identify these for you will help you to streamline the process and make it as simple as possible for customers to get in touch or make a purchase from you.
5. Test everything
How do you know whether or not something will work if you don't test it? When it comes to online sales and communications, use A/B testing to try out different copy options, formats and imagery. You can then apply these learnings across your entire sales strategy.
6. Enhance trust
Time and time again, customers will choose a business that appears established and trust-worthy over one that doesn't. And how do you achieve this trust and credibility? Reviews, testimonials, accreditations. The more impartial feedback you can feature on your marketing collateral, the better.
7. Diversify your offer
Always be thinking about ways you can further cater to your customer's needs, and what more you can offer them. Additional products and services can often be sourced through identifying these needs. Say you're a web designer. It's likely a lot of your customers will also be looking for an SEO specialist in Surrey to help them further build their online presence. If you can tag this on to the end of your existing sale, you'll close the deal before they have the chance to start looking elsewhere.
8. Upsell
In the same way, your sales can be drastically boosted through upselling opportunities. During every transaction, consider any added extras which might be relevant to your customer's original purchase. A good upsell is all about context; it needs to be natural and appropriate or you'll turn customers off.
9. Offer value
We've spoken a lot on this blog before about the value of content marketing. Although you may not be able to immediately attribute a percentage of new sales to your content marketing efforts, creating content that is useful to your customers build trust, authenticity and proves that you know your stuff.
10. Reward your customer
Think about some of the most successful rewards programs in the retail industry, like Sainsbury's Nectar card and Boots Advantage card. What do they have in common? They're based on an aggregated points-based system. When you've got points on your card, why would you shop somewhere else? Make it make sense for your customer to choose you time and time again.
11. Incentivise your sellers
If you sell your product wholesale or through trade partners, they need to be working just as hard as you to sell your products. Make sure they are clear on the unique benefits your product offers, and consider putting a similar rewards scheme in place to ensure the best results.
12. Don't forget about after-sales
Great – you just made a huge sale! But the hard work doesn't stop there. Many businesses, even large, international companies, fail in providing adequate support to customers after purchase. Simple steps such as follow-up emails can make the difference between a disgruntled customer and a happy one, and at the end of the day? Happy customers equal increased sales.
---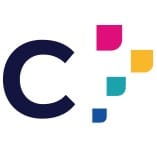 Your next step is to act upon our tips for accelerating sales. These tips should all have sparked some ideas but you can start work on some of these RIGHT NOW.
In addition you can pick up the phone and call your friendly Berkshire, Hampshire, and Surrey digital marketing agency on 01276 402 381. We can help you work on your digital marketing strategy so that it dovetails in with your sales strategy.