With 2015 knocking, it's time to reflect on 2014 as a whole and what we marketers can learn from it. This year was significant for start-ups and entrepreneurs, so we've singled out the ten that have impressed us the most; be it due to their creativity, innovation or tenacity.
Out of our exclusive top ten, some were founded in 2014, while others have been around for a few years but only just got their lucky break. Essentially though, all helped break down expectations of what is and isn't possible for a new company. We can all learn something from the businesses below, whether that's how to market a great idea or how to grow a fledgling business. Get ready to be inspired by our ten most important start-ups of 2014.
10) Ello
Ello is a social network. "Another one?" I hear you ask. Well, bear with us, because Ello is unique in that it is the "anti-Facebook" of social networks. Crowdsourced and built on the foundations of privacy and simplicity, Ello does not serve ads and promises never to sell your details to third parties. Its appeal to the more privacy-conscious user meant that it amassed 1 million users in its first month.
9) Yo
Sometimes the best ideas are the simplest ones. Yo dialled down social activity to great success when it quietly launched in 2014. It allows you to send a robotic "yo!" message to a contact (yes, that's really all it does). Although it took only 8 hours to create, Yo raised $1.5 million in July and became the #1 app in the US app store, demonstrating that your idea doesn't have to be complex to be successful.
8) Quill
Founder Ed Busey recognised the need to focus on content rather than advertising in modern marketing. To facilitate this demand, he created a pool of freelancers from across the globe to provide the resource to take on huge volumes of work and promote good content marketing practice in the process. There are now 2,500 of these content creators contributing to Quill, meaning the company has just received $5m investment to grow and evolve in Germany and China.
7) PROPERCORN
Popcorn has gone through a bit of a renaissance of late, thanks in part to Cassandra Stavrou and Ryan Kohn, who originally launched PROPERCORN in 2011. Long dead is overpriced, greasy cinema popcorn – the new wave is all about healthy and tasting snacking. Their emphasis is on guilt-free, all-natural snacking popcorn that doesn't compromise on flavour, and they stand out from the crowd with flavours such as Sweet Coconut & Vanilla, and Fiery Worcester Sauce & Sundried Tomato. PROPERCORN currently sells around 1.5 million bags of popcorn a month, and expects to treble its revenue next year. Their confidence and strong niche has made them a player to contend with in the notoriously competitive snack market.
6) Kabuto Noodles
In essence, Kabuto Noodles are a posh Pot Noodle. Inspired by authentic Asian flavours and made without preservatives, founder Crispin Busk hoped they would bridge the gap between the supermarket student saviour and more upmarket restaurant fare. It seems he identified the right gap in the market. Waitrose, Sainsburys and Ocado all now stock Kabuto Noodles, new products are in the pipeline for next year, and they've projected a £2.7m turnover next year. Not too shabby, especially for a company with only three employees – proving you're never too small to make it big.
5) The Headspace Group
Here's a start-up based on the premise of helping other start-ups. Launched in August 2013, The Headspace Group makes flexible office working space available to small firms and growing businesses who don't necessarily have the cash for expensive and binding leases. Based in a trendy spot in Hatton Garden, London, The Headspace Group plays host to Buzzfeed, among many other high-profile tenants. Founder Jonny Rosenblatt hopes to double the group's presence in their current building by year-end.
4) YPlan
You've likely heard of YPlan, "tonight's going out app", such is its prevalence in the media and popular culture recently. Capitalising on users' love of spontaneity, convenience and of course, a bargain, the app offers discounted tickets for that best night's events, meaning you can sort out your evening in as little as two taps. Through innovation and creative thinking, the app's founders have managed to secure $13.7m of funding from high-profile celebrities such as Pharrell Williams and Stephen Fry.
3) Beer Hawk
Owing its success to the recent trend of craft beer breweries, Beer Hawk is an online craft beer delivery service. Offering both one-off delivery and subscription packages, Beer Hawk brings the best and coolest beer in the world to its thirsty customers. Set to become the UK's largest and most successful beer delivery platform next year, Beer Hawk generates extra revenue by selling through third party retailers; an ideal match being thoughtful gift finder notonthehighstreet.com, which serves to enhance the brand's personal touch and sense of exclusivity.
2) Adzuna
Rumoured to have been founded in the back of a London pub, Adzuna is now a giant in the classified search engine space, claiming to "list every job, everywhere". Positioned as the best place to start your job search, the service is available in 11 international markets and its user base has quadrupled since last year to reach a huge four million visitors a month – a figure that is increasing daily.
1) Captify
Captify represents a real sea change for marketers. Europe's first company focusing on search retargeting techniques, Captify uses an algorithm to serve ads to users based on search behaviour. Taking into account slippery metrics such as context and browsing activity, the business has produced some ground-breaking results to companies such as Tesco and EA Games.
---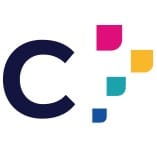 Those are the top 10 most important start-ups of 2014. If that's inspired you to set up your own business, have a website designed and built then do give us a call on 01276 402 381.
We are experts in digital marketing, that's SEO, PPC and social media, so we can drive traffic to your website and get leads for you. If you're interested then write to us via our contact form.