Fresh, Clean Code for IT Recycler
WEBSITE DESIGN & DEVELOPMENT

WEEECycle, the local IT recycling company, were absolutely adamant that they didn't want a WordPress website. "Too much code bloat" the owner said. So, with the owner knowing exactly what they wanted, Clever Marketing set about building a website from scratch.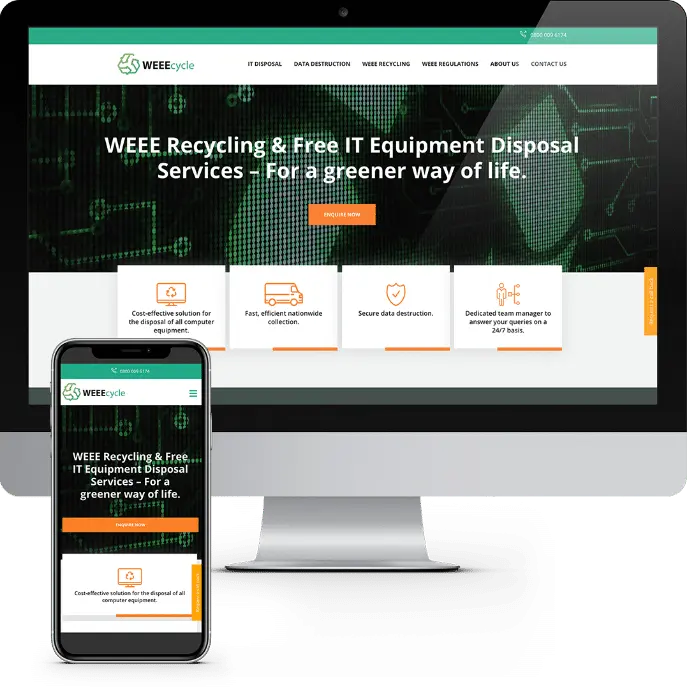 The results are clear to see on their brand-new website with everything and more than the client asked for, including copywriting, search engine optimisation and professional imagery. WEEEcycle has never been so busy with enquires and we continue to support them with their digital marketing campaigns.
Working with Clever Marketing to create a fresh new website has been great. They have delivered exactly what was required in a timely fashion. We would definitely recommend them.
Interested in results like this?
Get in touch for a free evaluation and proposal and see HOW you can boost your results!