Delivering a community portal for tech leaders
WEBSITE DESIGN & DEVELOPMENT
Our client Hiperdist is a large IT distribution organisation that specialise in delivering IT-related services to the African & Near East markets for a host of the world's largest technology vendors.
One of these is VMware and we were invited to create assets to support the growing VMware "Power Hour" community.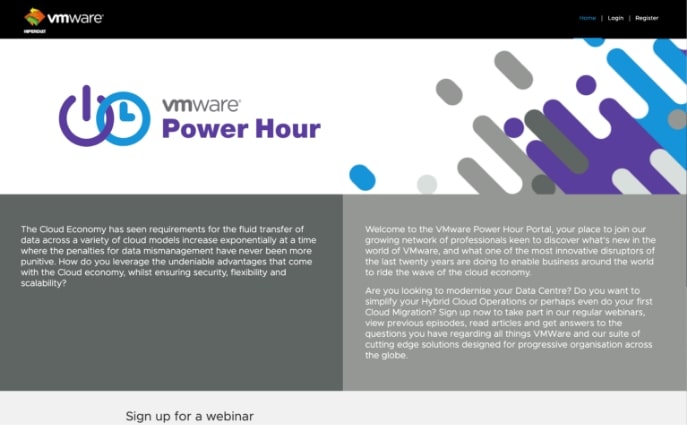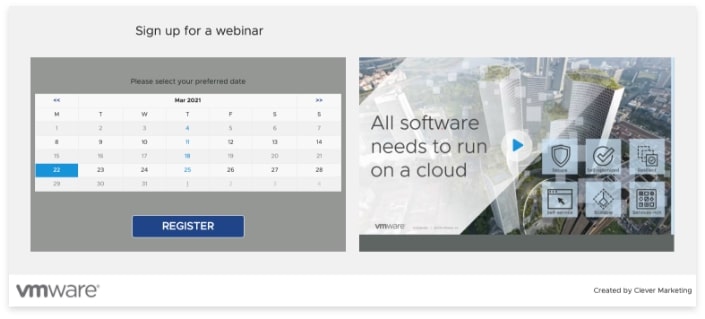 The goal was to enable VMware to manage and deliver weekly live webinars; to create an asset hub able to showcase archived "on demand" sessions, technical documents, white papers and case studies as well as act as a real-time forum for conversations on VMware related issues.
The portal needed to be robust and simple to operate so that the busy VMware team could create invites and deliver sessions as effectively as possible. To support the launch of this portal we were also invited to create a video and accompanying digital brochure to be used as part of a larger launch campaign.
The portal we delivered far exceeded the initial brief in so much as we also included a built-in registration and notification system to enable quick and easy access via a "one-click" registration process.
The back-end system was simple and allowed the VMware team to connect seamlessly with their community across the entire region.
Both the video and the digital brochure were met with rave reviews by those running the launch campaign and the entire project has been an enormous success.
Working with Clever Marketing to create a community portal has been great. They have provided all the digital assets we needed to make this project a success.
Marketing Program Manager | Hiperdist
Interested in results like this?
Get in touch for a free evaluation and proposal and see HOW you can boost your results!