Six times more leads, web conversion rate doubled

Fresh, a division of Content+Cloud, provide intranet solutions to businesses of all sizes across the UK. They were struggling to get both the volume and quality of leads in their Google Ads and LinkedIn Ad campaigns. Clever were tasked with improving the overall quality and conversion rates on the same budget.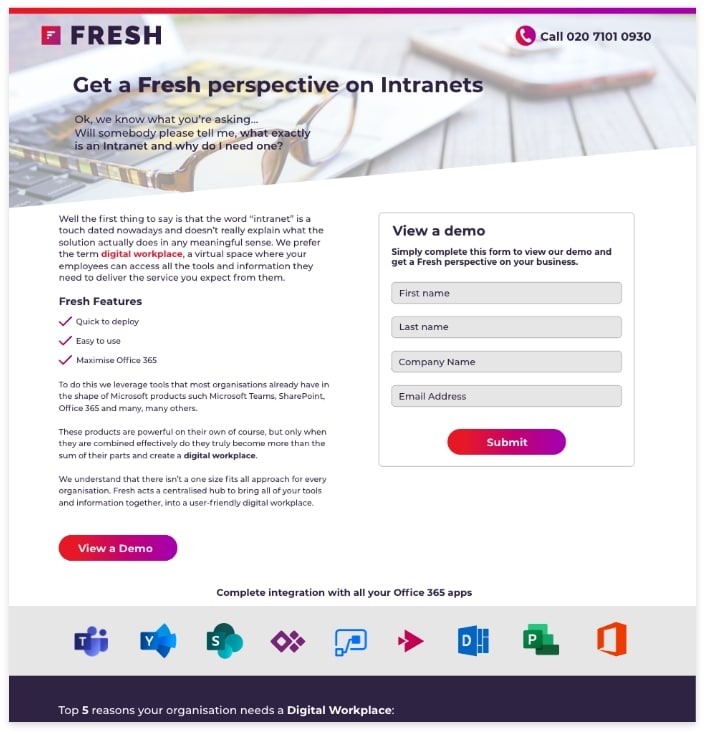 with Google Ads and paid social.
Interested in results like this?
Get in touch for a free evaluation and proposal and see HOW you can boost your results!