AgiLab is a medical software solutions company that specialises in the delivery of digital laboratory information management systems (LIMS) for research and development (R&D) environments. AgiLab commissioned Clever Marketing to design and develop a new website  to help them compete with established solution providers within their marketplace.
As a technology disruptor within a heavily regulated sector, they needed to break the mould whilst also ensuring that clients are were comfortable that they were able to meet the exacting standards demanded.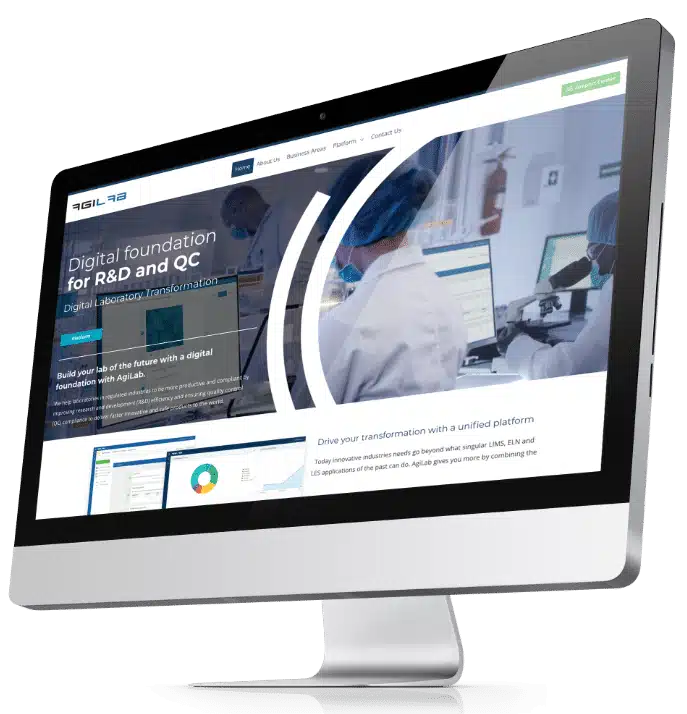 By working collaboratively with Agilab we were able to create a website to that showcased both the technological modules and regulatory adherence of their value proposition.
We were able to use bespoke infographics to illustrate the features and benefits simply and effectively.
The site has received positive reviews on both content and structure from many Agilab clients as well as a commendation from Gartner.
and requests for quotations (RFQs).
Foundation created for ongoing
Interested in results like this?
Get in touch for a free evaluation and proposal and see HOW you can boost your results!