In your first few years of business, everything can seem a bit overwhelming. You've built your company from the ground up and acquired a small but loyal client base, but now people are telling you that you need to market yourself, too. Where do you start?
To help make things a little simpler, we've broken down the main marketing activity you'll want to be doing into four key areas: digital, strategy, design and print. Welcome to your beginner's marketing toolkit – a quick reference guide on how to build your strengths in each area and start effectively marketing yourself.
Digital
Digital marketing is an ever-growing and changing discipline, and when you first start to build an online presence it can seem like a huge and impossible task. Don't worry – it's easier than it looks.
Start with the basics. Having a simple but well-built website is essential these days for marketing yourself online. You can build a perfectly respectable site using free platforms such as WordPress or Blogger, but if you've set aside a budget for web development it's definitely worth having your site professionally designed. Outsourcing your website build frees up your time to concentrate on other areas, and also ensures you get a slick and professional-looking site at the end of the process.
Once you have a website you're happy with, the next thing to do is to optimise it for search engines – a practice commonly known as SEO. Designing your site with search engines like Google in mind will result in better rankings on search results pages. Before you start looking at things like PPC (pay per click) advertising, start by doing some simple keyword research to find out what kind of things people are searching for in relation to your industry. Choose the main ones to focus on and work them into the copywriting on your site.
The next step is to build up your presence on social media. Platforms such as Twitter, Facebook and Instagram are particularly beneficial for brand advertising. But what do you post, and how often? Start small. Choose a couple of key platforms and plan a content schedule in advance. Establish a strong tone of voice, connect with others in your industry, and you'll soon find your follower count increases.
Strategy
Before plunging headfirst into the wonderful world of marketing, it's important to build a comprehensive strategy to keep you on track. Your marketing activity needs to be in line with your overall business objectives in order to maximise your ROI.
Important steps to consider when outlining your marketing strategy include:
An audit of current marketing activity
Defining goals and objectives
Competitor and market analysis
Establishing key performance indicators and metrics to measure
Deciding on the kind of content marketing you want to produce, and its distribution
Your tone of voice, proposition and branding
Whether you choose to outsource your strategy or spend some time on it in-house, having a clear plan and set of objectives will help keep you focused as your marketing activity and collateral begins to grow.
Design
The next step is to determine your branding, tone of voice and corporate literature. You might already have a clear vision of what you'd like your logo to be, or even designed it yourself – but it's always a good idea to hire an outsourced or freelance designer to help you with this step. Your logo becomes the trademark of your business, and it's what potential clients are going to judge you on for years to come. It needs to reflect both your personality and professionalism.
You corporate identity will be formed by several considerations: who are your customers? What have you got to offer them? It's a good idea to create some brand guidelines detailing things like brand colours, phrases, tone of voice, and typography. Having this reference guide to hand will help your identity remain consistent across your communications, and is also an invaluable tool for any new members of staff or agencies you work with in helping them to get to grips with your business quickly.
Print
Despite the rapid growth of digital marketing, print is still an important and worthwhile avenue for your marketing efforts. Once you have a solid strategy in place, a strong brand identity and a digital presence, you may find you'd like to expand into print supply and management for your marketing literature.
The type of collateral you create depends entirely on the kind of business you are, as well as your budget. Flyers, brochures, direct mail pieces, corporate branded items and print ads are all areas where you might wish to invest time and effort.
Choose one agency that offers a complete print management solution to keep your costs streamlined and communications aligned. If you don't have a background in print, you need to feel confident your chosen agency can translate your ideas into a high quality and effective reality.
---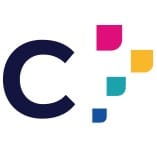 Here at Hampshire SEO & digital agency Clever Marketing, we specialise in providing digital, design, print and strategic marketing services.
To find out more about how we can help your small business move forward in any of these areas, simply call 01276 402 381 or fill in our contact form.