After a few challenging but fruitful months, Clever Marketing are proud to see the launch of the latest Kennedys' Claims Handlers Guide.
Kennedys is a global law firm, specialising in litigation and dispute resolution and advisory services, particularly defending insurance and liability claims.
This complex area of law is supported by Kennedys' popular guide for claims handlers, aptly titled "Claims Handling Law and Practice: A Practitioner's Guide".
Now in its 4th edition, the "claims handling guide" is an invaluable tool for claims handlers. In light of the ongoing pandemic, which has forced constant challenges on the industry, the fourth edition has been expanded to include new chapters on key emerging issues such as cyber, intelligence/desktop investigations and international arbitration.
An Indispensable Resource for Claims Handlers
Kennedys' guide contains invaluable information from leading experts in their UK and Ireland offices. The guide offers advice on tactics and best practice based upon Kennedys' extensive expertise in claims handling.
Furthermore,  the guide offers practical hints and tips in a clear and concise style, applicable to all key areas of claims handling.
This invaluable resource can be used for everyday reference as well as problem solving and business strategy. The aim of this tome is to help readers become more reliant from, rather than more reliant on, their lawyers.
Published in two volumes, Clever Marketing designed, typeset and printed the Kennedys' guide.
Speaking about the new forth edition, one Claims Operation Manager for a global insurer said:
"Kennedys' Claims Handling guide meets the challenge of communicating complex points of law in the most simple way. It's an excellently reliable resource for day to day claims handling across multiple disciplines and is still, without fail, my 'go to' book to keep abreast of the latest legal practice."
You can purchase your copy of "Claims Handling Law and Practice: A Practitioner's Guide" from Amazon right now.
---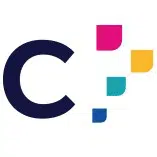 Clever Marketing are a full service digital marketing agency meaning that, besides our excellent SEO, PPC and social media services, we can support your business with print design, graphic design and typesetting, as the latest Kennedys print publication clearly shows.
For your full service agency experience, make the first step and call us now on 01276 402 381.