Marketing is an essential part of running a business. Without it, people won't know that your company exists, and you'll be hard pushed to find any customers. There are a wide variety of ways companies can market themselves, from the small but cost-effective local marketing initiatives to the big extravagant campaigns you couldn't possibly miss.
But today we want to talk about those business owners who aren't quite so quick to spend time or money, who maybe have a tighter budget, or who are held back by time constraints or even a skills shortage in their company. There are a lot of reasons why a business may have "lean resources", but that doesn't mean they shouldn't be able to market themselves at all.
Becoming a Juggler
In order to deliver marketing effectively as a business owner with limited resources, you need to become very good at juggling. In particular, you will have "four balls" you need to keep in the air at all times:
1. Marketing Strategy & Tactics
Your marketing strategy should be aligned with your business strategy and goals (see What's the Secret to Delivering Meaningful Marketing). With a strategy identified, your tactical campaigns and initiatives are simply those individual initiatives designed to deliver to the plan. Coming up with the goals for your marketing campaigns, identifying the key channels you want to use, creating the resources needed for each one. Working out how you will approach each challenge and then deploying them.
2. Brand
Marketing is about so much more than individual campaigns. In order to market your business effectively you also need a brand and a brand identity that encompasses your proposition. That entails the creative elements of a logo and a visual style, as well as identifying your tone of voice – the type of language that you use.
3. Industry Landscape and Competition
You also need to understand the environment you are working in and your strengths and weaknesses in relation to your offer, versus your competition. Understanding this enables you to best position your value proposition. Also by reading more widely through marketing media (such as marketingweek.com) can provide other inspiration for new ideas to try or a new way to reach your audience. Monitoring the competitive landscape can be a great source of ideas, if you can invest the time into it.
4. Marketing Channels
Considering your target customers, you need to decide on the key channels that you will need to focus on that resonate with them the most. Will you be running offline or online marketing campaigns, or a mix of both? How much can you manage yourself or will any external resources be required?
Now we know that's a lot to keep track of, especially when you have the normal day to day duties to do as well. But unfortunately, we're not quite done yet. Those are just the things you need to be able to manage within your business and your industry. If you want to be really successful with your marketing, then you need to keep an eye on the ever-changing marketing world as well.
Managing a Changing Landscape
The marketing world is always changing. New technologies, styles or trends will impact the way you market your business, and what your customers expect of you, and the changes can happen at the drop of a hat. To give you an idea, here are some of the changes we have identified for the coming months:
General Changes
The digital marketing landscape is set for a huge overhaul during 2019 and 2020, and most marketing professionals are already working to get their businesses well positioned for the new changes. Voice search will become a bigger factor for online marketing, which means Search Engine Optimisation (SEO) practices will start to look very different. Growth will need to happen through multiple channels, meaning you can't just invest all of your time and money into one marketing channel. Blogging will become more of an art form as search engines demand fresh content that isn't regurgitated, and businesses will need to focus on search engines other than Google (like Bing, Yahoo, Ask.com, Baidu or Wolfram Alpha) to see results. And that's just the start! There are general changes to the marketing landscape happening all the time, and you need to be aware of them.
Google Algorithms
Google updates its algorithms 2-4 times a day, sometimes more – which means at least 700 updates a year. There have already been four "big" updates this year, with multiple smaller updates in-between. If you're relying on online marketing channels, this means you will need to stay on top of at least the major changes made to their algorithms so that you can stay ahead.
Google Ads
If you advertise on Google through Pay Per Click (PPC), you will also need to know when they change something, add something, or take a feature away. Google are pretty prolific when it comes to updates, and already this year there have been four big updates to Google Ads. If you don't keep up with these changes, you will start to see fewer results from your campaigns, and consequently your Return On Investment (ROI) or Return On Ad Spend (ROAS) will drop.
LinkedIn Ads
Just like Google, LinkedIn has its own ad platform, and that too is changing. LinkedIn rolled out a range of new features in the last twelve months which are only just starting to get a foothold, which means now is the perfect time to get onboard. From video ads to new reporting interfaces and even a campaign manager, LinkedIn is trying to make it easier to market your business through them.
Clever Solutions
So, how do you manage all of this? How do you choose where to focus your efforts, time and money to get the best return on your investment? Frankly, how do you even know where to start with marketing when your business has minimal time, knowledge and staff to invest in marketing? The answer is simple – you ask for help.
---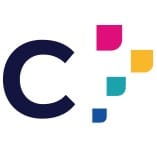 Clever Marketing works closely with companies of all shapes and sizes who have limited marketing resources, but want to maximise those that they do have. We can act as your outsourced digital marketing specialists, helping you understand where your skills are best used, providing you with extra resource where we can, and helping you get the most of your digital marketing efforts.
We can even help you create strategies for SEO, PPC and general marketing, and implement them for you. Our monthly fee structure means we are better value than hiring another employee – and you don't need to buy us a birthday cake every year! If you would like to find out more, just get in touch with the team today.