If you sell a consumer product, you'll know how important advertising and branding are to your success. However, many brands are falling at the final (and most important hurdle) – the packaging itself. Packaging has a huge effect on the way consumers perceive your product, meaning that your design can mean the difference between its success, and its failure.
Don't let bad packaging ruin a good product. Whether you've outsourced your packaging design or are taking on the job yourself, make sure that you're not making any of these five main mistakes when designing your product packaging.
1. Not designing for your target market
Usually, when you ask a key stakeholder who they want to buy your product, they'll say "everyone". As marketers, we know that there are actually very few instances where this should be the case. For most products, you'll have a key target audience, and your packaging should be designed accordingly.
Advertising that is universal tends to be diluted and weak. If you design for everyone, your language, imagery and design won't be targeted enough for your selected group. Therefore, In order to design your packaging effectively, you need to thoroughly understand the desires and requirements of your customers (which you'll know from your segmentation work anyway).
2. Style over substance
Of course, you want your packaging to look great, and perhaps even be in the running for a packaging design award or two. But if it doesn't appropriately reveal and sell the product, grab the attention of customers and make obvious what the product actually does, it's not much use as packaging at all.
Also, it's important to do your research when it comes to the stores which will actually be selling your product. If they have specific requirements when it comes to the size, weight or appearance of your packaging, they may reject your stock if it doesn't cater to this. This could result in a costly redesign and a delay in taking your product to market.
3. Not giving packaging enough shelf appeal
This being said, marketers often have the opposite problem to the one we mentioned above. They spend so much time ensuring that their packaging is fit for purpose, conforms to all legal obligations and contains as much information as possible, that the final product ends up looking a bit… well, dull. Such requirements need to be balanced with design elements that are going to hook your target market and make sure they pay attention to your product.
Keep an eye on key packaging trends, and make sure you carefully consider the colours, typography and language you use. While packaging should always stick fairly closely to your brand guidelines (you want to tie it into your existing designs to ensure people recognise that the product comes from your company) you can practice a bit of creative flair. The shop shelf is one of the only places you will be directly placed alongside your competitors. Competition will be fierce – so step up to the plate!
4. Ignoring the basics
Consumers are busier than ever and lead hectic lifestyles, so often need products which make things as easy as possible for them. In the same vein, which they need convenience, portability and ease of use from their packaging. Making your product easy to open and carry around might sound simple, but you'd be surprised at how often these aspects are overlooked in favour of style.
Of course, as we've already discussed, giving your product "shelf appeal" in order to influence customer's real time buying decisions is so important. But you also need to make sure your product's packaging is fit for purpose and a pleasure to use.
5. Not including a human touch
Ask yourself: what's different about my packaging? Why should a consumer choose my product, instead of the one next to it? We're exposed to so many choices and variations on a daily basis, that you need the personal essence of your business to shine through on your packaging, to set you apart from the rest. There are a few major ways you can achieve this.
Customers are now savvier than ever before about the environmental impact of packaging, and are acting more responsibly when it comes to purchasing behaviours. Eco-friendliness should now be a key component of your packaging design, and you shouldn't be shy about communicating this to customers through use of iconic recycling symbols and information.
Telling your business story can also be effective. A concise paragraph on the back of your packaging, letting a consumer into your story so far, adds an authentic and human touch and could just be the deciding factor behind their final purchasing decision.
---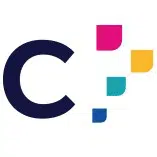 Is your packaging letting you down?
Whilst we're more into PPC & SEO, Hampshire digital agency Clever Marketing are still strong on graphic design.
Call us on 01276 402 381 or complete our easy contact form.