June 2021 was an exceptionally busy month in digital marketing because of the sheer number of Google updates that, like the adage, all turned up at once.
You wait ages for a bus and then two show up at the same time!
There were four important Google Updates in June 2021 and an important announcement about third-party cookies.
2nd June – Google broad core update June 2021.
15th June – Google page experience update.
22nd June – Google anti-spam update I.
24th June – Google extends life of third-party cookies.
29th June – Google anti-spam update II.
The two biggest and most notable updates were broad core and page experience but the news about extending the life of third-party cookies was a relief for digital marketers and advertisers.
Google Broad Core Update June 2021
Google makes changes to search results every single day, but sometimes those changes are so significant that Google publicly provide advanced notice and advice. Danny Sullivan, co-founder of Search Engine Land, became Google's Search Liaison in 2017 and makes such public announcements via the Google SearchLiasion Twitter account. Website owners are publicly made aware of "broad core" updates and the understanding is that an update may cause "widely notable effects."
Google's regular broad core update started on 2nd June 2021 and had fully rolled out by 12th June as announced on Twitter:
The June 2021 Core Update is now rolling out live. As is typical with these updates, it will typically take about one to two weeks to fully roll out.

— Google SearchLiaison (@searchliaison) June 2, 2021
The "notable effects" are usually fluctuations in the Search Engine Results Pages (SERPs) where ranking positions can go up as well as down. Google state that they do not specifically penalise any particular webpages or websites and that their updates are more about rewarding websites for best practice.
However, website owners are usually nervous about core updates because of the lack of transparency from the search giant. Google do not announce specific details in their core updates about what may or may not be affected. Website owners and webmasters wait with bated breath and monitor their tools for signs of change in ranking, traffic and lead generation.
June 2021's broad core update was apparently so big that Google stated that some of their planned improvements weren't ready, so they split the update, making changes in June and issuing a statement that another would follow in July.
With no specific details on the exact nature of the June 2021 update, Google, as always, pointed to their general guidance on what to do; focus on content. This dates back to 2011 when the "Panda update" shook up the search results so that high-quality websites benefited from better rankings.
Now, ten years later, the guidance remains the same – deliver the best user experience.
Google Page Experience Update
The page experience update was originally seeded in May 2020, when Google announced that signals from users' page experience would be included in Google Search ranking.
The signals that Google measures are the Core Web Vitals;
Largest Contentful Paint (LCP).
First Input Delay (FID).
Cumulative Layout Shift (CLS).
In plain English these metrics are signals that relate to:
Loading.
Interactivity.
Visual Stability.
In other words;
Load time of a web page is affected by the file size of the largest asset, for example, a JPG image loaded into a visual header.
How quickly a user can interact with the page, i.e. how soon a link or CTA appears and is active.
How visually stable is the content on the page? Does the content a user is reading stay in place when adverts are loaded, like on a local newspaper's website?
With over two years' notice, website owners have had good time to prepare for the Google page experience update, which takes the measurement of the Core Web Vitals and uses these signals to help rank websites.
In addition to Core Web Vitals, the other signals Google looks for are:
Mobile-friendliness: A site or webpage that has been designed for mobile first and works excellently on mobile devices.
Safe browsing: Ensuring that your site is secure and free from malicious code that could infect users' browsers.
HTTPS: Having a secure certificate on a website to ensure a secure connection between user and website).
No intrusive interstitials: Those pop-ups that block or obscure your view of a webpage.
This was the page experience update that started rolling out on the 15th June 2021.
Google Anti-Spam Updates I & II
On the 23rd June, Google started to roll out the first of its anti-spam updates.
According to the video embedded in their Twitter announcement, in 2019 Google found 25 billion spammy webpages every day.
As part of our regular work to improve results, we've released a spam update to our systems. You can learn more about our efforts to fight spam in this post:https://t.co/piCLhbZPkH

And this video below:https://t.co/xMYWm4HPze pic.twitter.com/83IL0EB9Lm

— Google SearchLiaison (@searchliaison) June 23, 2021
With such a significant number of spam websites in existence, Google has applied the use of Artificial Intelligence (AI) to assist in both spotting and keeping such sites from Google Search.
The two June spam updates are designed to protect users from spam websites, phishing sites and "other bad actors", ensuring that web users' data and personal information is safe and secure.
Extending the Life of Third-Party Cookies
Google was going to cease support for third-party cookies after years of push-back from privacy advocates, ad-blockers etc.
The alternative to third-party cookies was a Google technology called FLoC or Federated Learning of Cohorts, basically arranging users of similar interests into groups that can be used as the focus for advertising campaigns.
Once again, concerns were raised over privacy but also trust and effectiveness. Google announced that FLoC could be 95% as effective as third-party data but this depends on the target audience and the strength of the algorithm, the exact workings of which are not publicly available.
The UK's Competition and Markets Authority (CMA) was asked to investigate the new FLoC proposal and Google delayed its launch until 2022.
Summary
June 2021 was indeed a long month for SEOs and webmasters. If you were affected by any of the Google updates, the best advice is to audit your website and look for areas where you can improve your security, user experience and quality of content.
Google rewards the websites that are excellent so make sure you do whatever you can to be the best in the eyes of your users and the search engines too.
---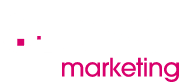 Clever Marketing, as a full-service digital marketing agency, are happy to help you with quality content to help improve you user experience and convey your business's expertise, authority and trust.
For web design, SEO and content that has high visibility and wins leads for your business, call us on 01276 534 680 now.