As we move into 2022, we are excited to announce a fresh new re-launch for Clever Marketing. As a team, we have spent time reflecting on our business, listening to our customers, and re-shaping the way in which Clever Marketing positions itself in the market as a leading provider of design and digital marketing services.  
We are proud to present a new look and feel for our brand, which represents our shift in focus from 'just another a provider of marketing services' to a business which prides itself on forming long-lasting relationships with its clients to share in long-term success, meeting their business goals and delivering ROI. 
What makes us different?
Taking the time to work with our customers in our discovery workshops to really understand their business, uncovering challenges and opportunities, we are able to align our marketing strategy with their business goals, ultimately delivering results that really matter. 
A more collaborative approach to marketing, we offer a well-balanced fusion of creativity, strategy, and data-driven insights for our customers.  
"It has been great to spend some dedicated time to reflect internally within our business, as well as gather feedback from our customers to really understand their needs. Now we are in a position we can focus on not just delivering 'quick wins' for our clients, but on forming long-lasting relationships for long-term results."
With the re-positioning and a new focus on discovery and strategy, we remain a full-service digital marketing agency offering design, websites, digital brochures, SEO, PPC and so much more, but we encompass these services into a longer-term strategy to ensure your marketing is delivering for you. 
The brand refresh comes at an exciting time, as we move from strength to strength, with our new, larger offices in Camberley and our exciting 15 years in business anniversary approaching.
Why not drop by for a coffee and a chat to see how we can help your business today? 
---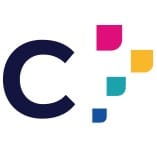 Empowering brands to stand out, facilitating business growth and delivering results that really matter. 
Call us on 01276 402 381 or complete the easy contact form.