We are thrilled to announce that we have been awarded "Best Tech Business Digital Marketing Specialists 2021" by the Southern Enterprise Awards.
2021 has been a year of reflection for many businesses, plus a chance to re-focus and this has been true for Clever Marketing also. As the business evolves, we continue to put customers' needs at the forefront of our ambitions. Working in partnership with our clients, we take more time in the discovery phase to really uncover their challenges and identify new opportunities, from which we can create an impactful digital marketing strategy that delivers both short-term wins and long-term gains.
Providing innovation and developing long lasting partnerships
Led by our managing director, Brian Woodcock, it is his passion and tenacity that continues to push the business forwards, ensuring that all our customers are consistently presented with the best results, in the right manner. Brian's dedication to building long lasting and mutually beneficial partnerships means that business growth is an important focal point for both clients and our own success.
The team at Clever Marketing is made up of in-house specialists from web design and web development to SEO, PPC, design and print. Delivering on a variety of projects, the team continually find opportunities to innovate and utilise the best in-industry technologies to ensure our clients are at the forefront of their industries.
"It has been a challenging time for the team, but we continue to push forward, driving new opportunities and championing the best interests of our clients. We will continue to provide design and digital services, but as we look to the future of MarTech, we are now offering solutions that leverage data to power automation and personalisation for our clients. This, alongside our strategic and analytical approach to projects ensures that all our projects are driven by data-driven decisions and most importantly delivering results that really matter."
We are honoured to have our hard work recognised, and at a time which has been pivotal for the business as we shift our focus from being "just another agency" that offers services that are siloed, to one that truly provides a holistic experience for our customers with a well-balanced fusion of creativity, strategy and data-driven insights.
Read the full article on page 86 of the latest digital release from SME news awards.
---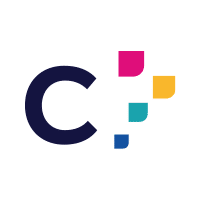 Empowering brands to stand out, facilitating business growth and delivering results that really matter. 
Call us on 01276 402 381 or complete the easy contact form.