Powering Up the Ranks of the Electrical Equipment Industry

Caltest work in a niche sector, providing electrical equipment to a range of industries from automotive to aerospace, with some world-renowned manufacturers on their books.
Working successfully with Clever Marketing for many years, Caltest wanted continued growth in supplying the transport electrification sector.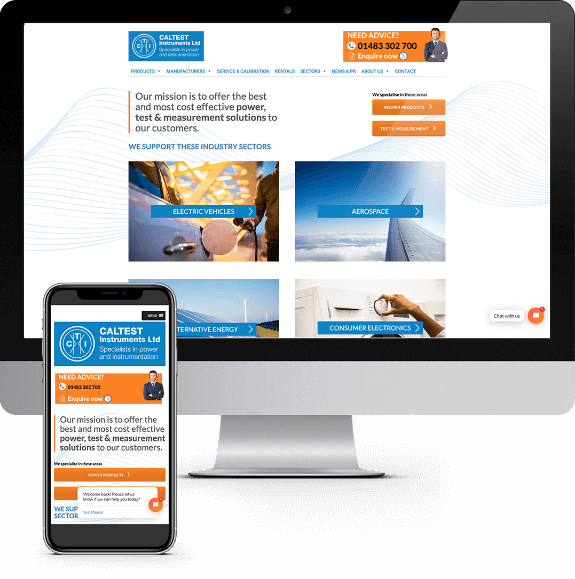 6-figured sales from organic leads
Clever Marketing have made a conscious effort to understand our products and market, enabling them to offer us bespoke solutions. Their work to increase our enquiries through SEO and Google Ads has resulted in positive measurable results.
Managing Director | Caltest Instruments, Hampshire
Interested in results like this?
Get in touch for a free evaluation and proposal and see HOW you can boost your results!