Adveco, providers of bespoke commercial hot water and heating systems to the building services industry, needed to refresh their old website. They had originally built it in-house and, whilst it was still functional, it was dated and, due to so many developers having previously worked on the site, needed both some serious housekeeping as well as a fresh website redesign and build.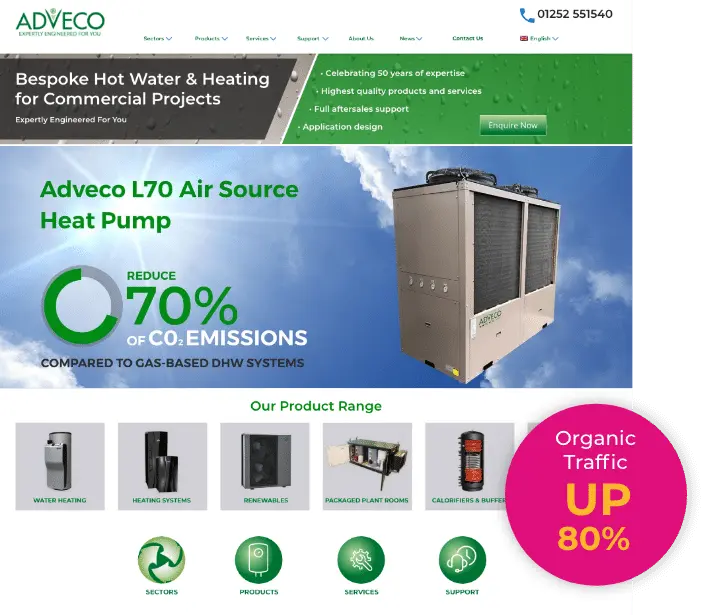 improvement in
bounce rate.
increase in session duration.
We have been working with Clever for two years now, to drive Search Engine Optimisation (SEO) and to provide new digital collateral. As part of that process, we undertook a project to completely review our digital marketing needs and create a new website that would deliver improved customer experience and strengthen our brand in the marketplace. The advice and development support has been excellent, the team are always responsive and have delivered a large-scale project to budget and within agreed timeframes. We are very excited to be working with the team at Clever to further develop our digital tools to better inform and serve our customers.
Gary Marshall | Senior Marketing Associate | ADVECO
Interested in results like this?
Get in touch for a free evaluation and proposal and see HOW you can boost your results!